Moon Invoice provides users with an option to charge or manage bills and accounts for any service offered by them.

You can find this feature across all the platforms that we offer.

On the Web application, you can navigate to Services from the left menu. You just need to expand the Items option as mentioned in the image below to add your services.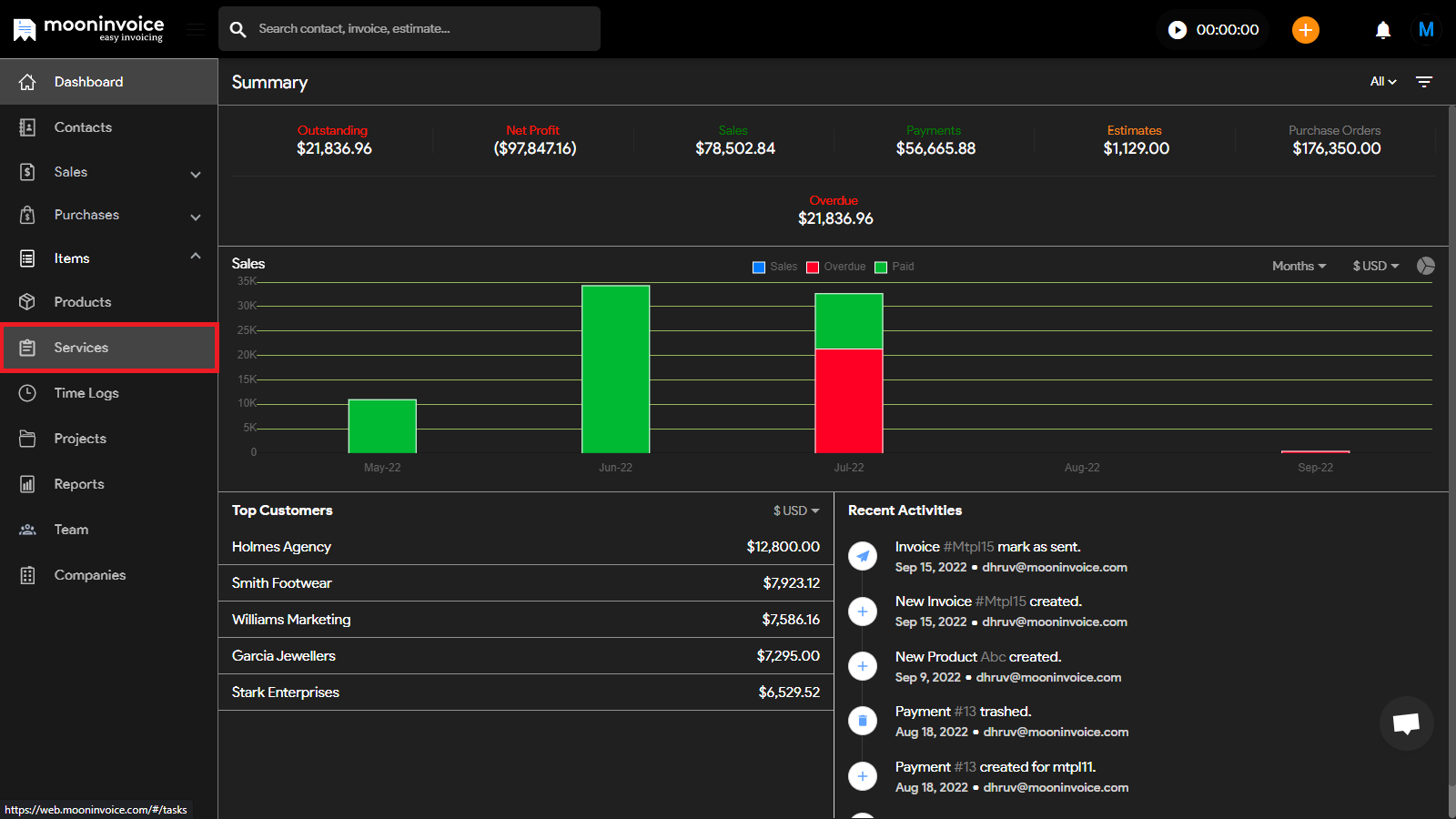 In the Mac OS platform and other applications, this feature is available under the Projects -> Non-Project Tasks. Here you can create stand-alone services with no projects.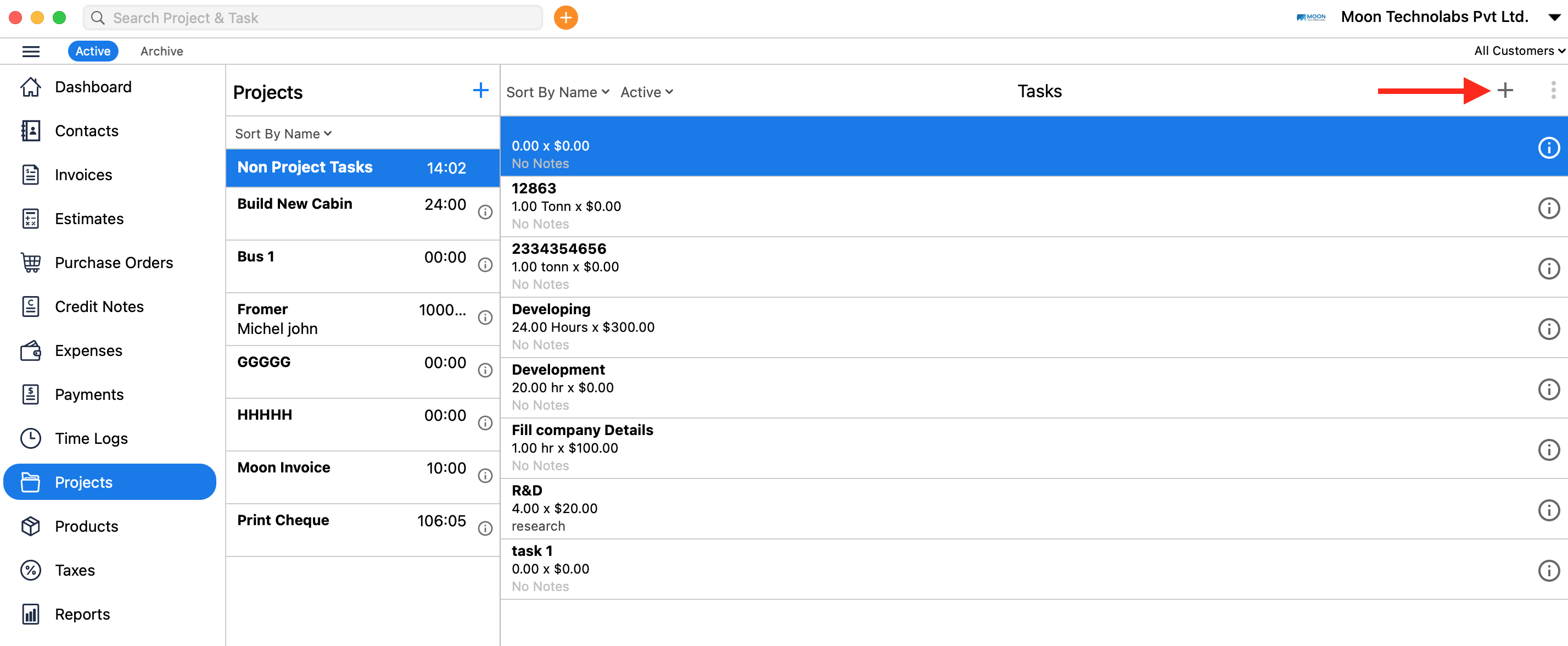 Concludingly both services, and non-project tasks are the same and can be used to record services provided by your business.