Moon Invoice allows you to set up notification emails for application summary, activity, and also send automatic payment reminders and recurring invoices to your customers. You can also set a specific time to receive these notifications as per your time zone.
If you are managing multiple businesses in Moon Invoice, then you need to manage these settings for each company separately. You can just switch the company and edit settings for each of them.

Below are the steps to manage notifications: -

1. Open the Moon Invoice application on your device or in your browser through this link
2. Navigate to Settings from the left-side menu. For the web application, click on Settings(Gear icon) from the top-right corner.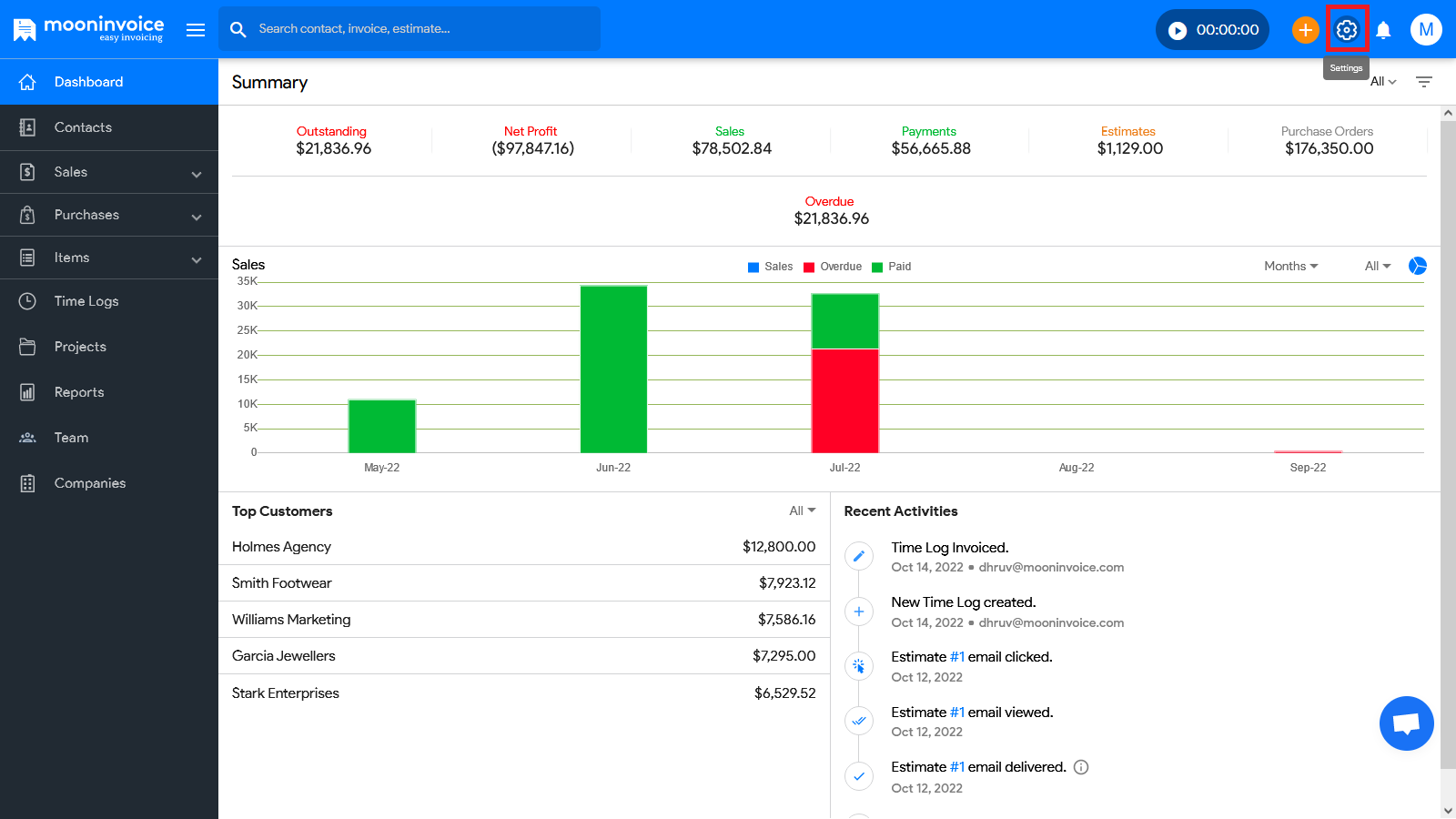 3. Click on Notification Settings, it will pop up in the center of the screen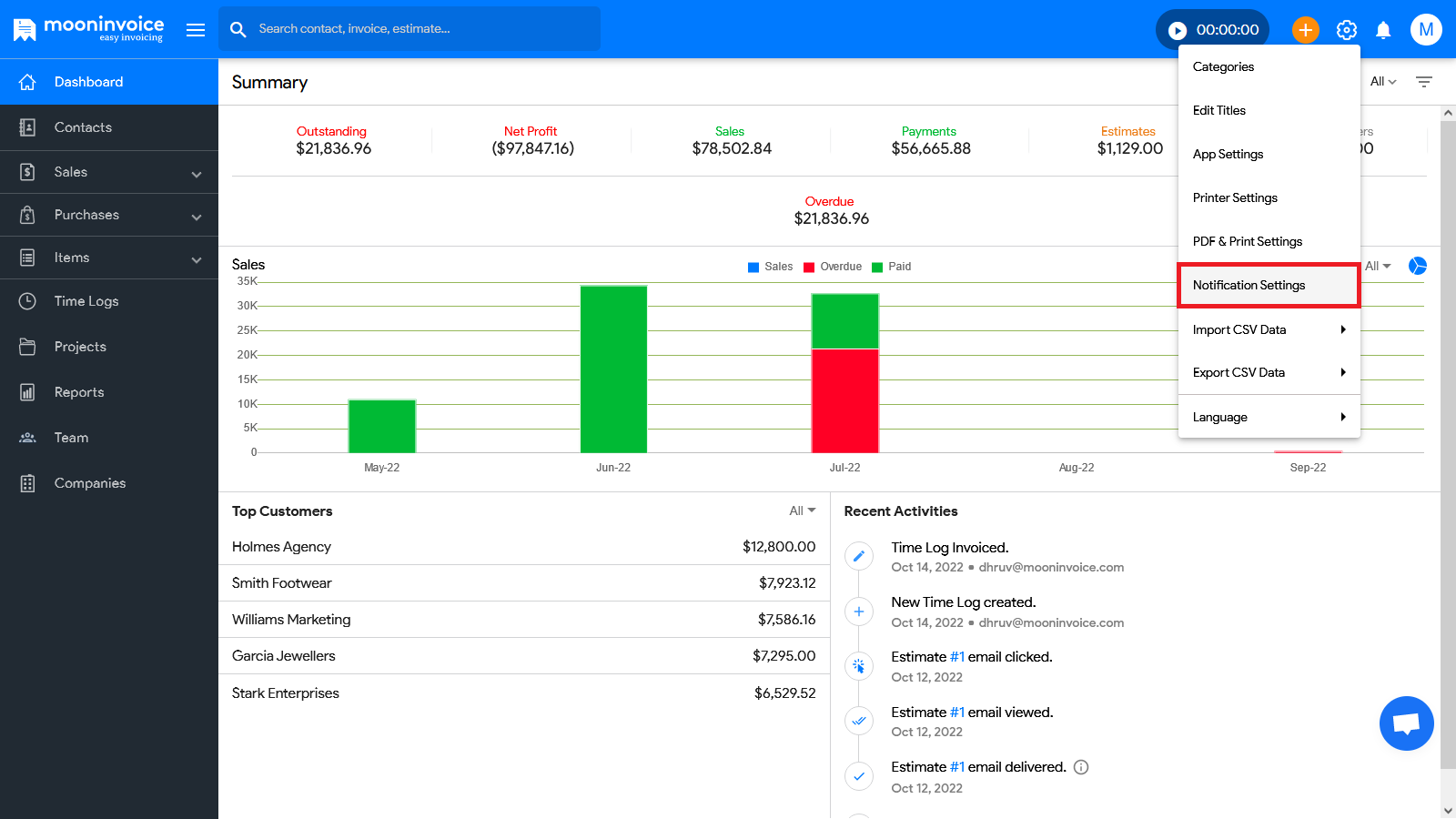 4. You will see a list of available notifications to choose from. Enable or Disable the Notification settings as per your requirement.