Moon Invoice provides you with a feature to request signature from your customer for the paid invoices. In the world of invoicing, having definitive proof of a customer's acknowledgement and agreement makes the payment process much simpler.

Below are the steps at your end to request signature for any paid invoice: -

1. Open Moon Invoice application from your device or from the web browser through this link
2. Navigate to Invoices section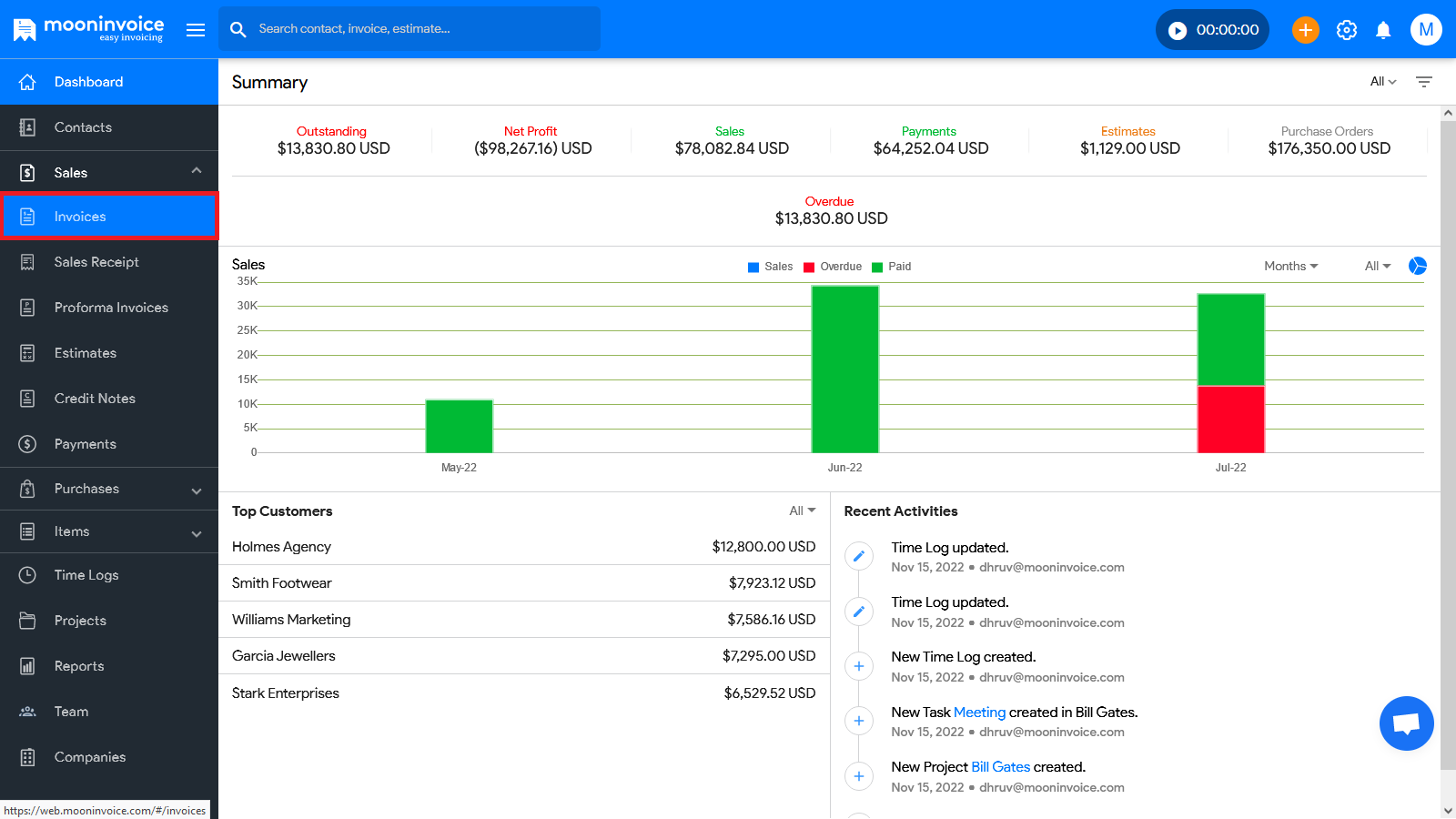 3. Select any paid invoice and click on More options -> Select the option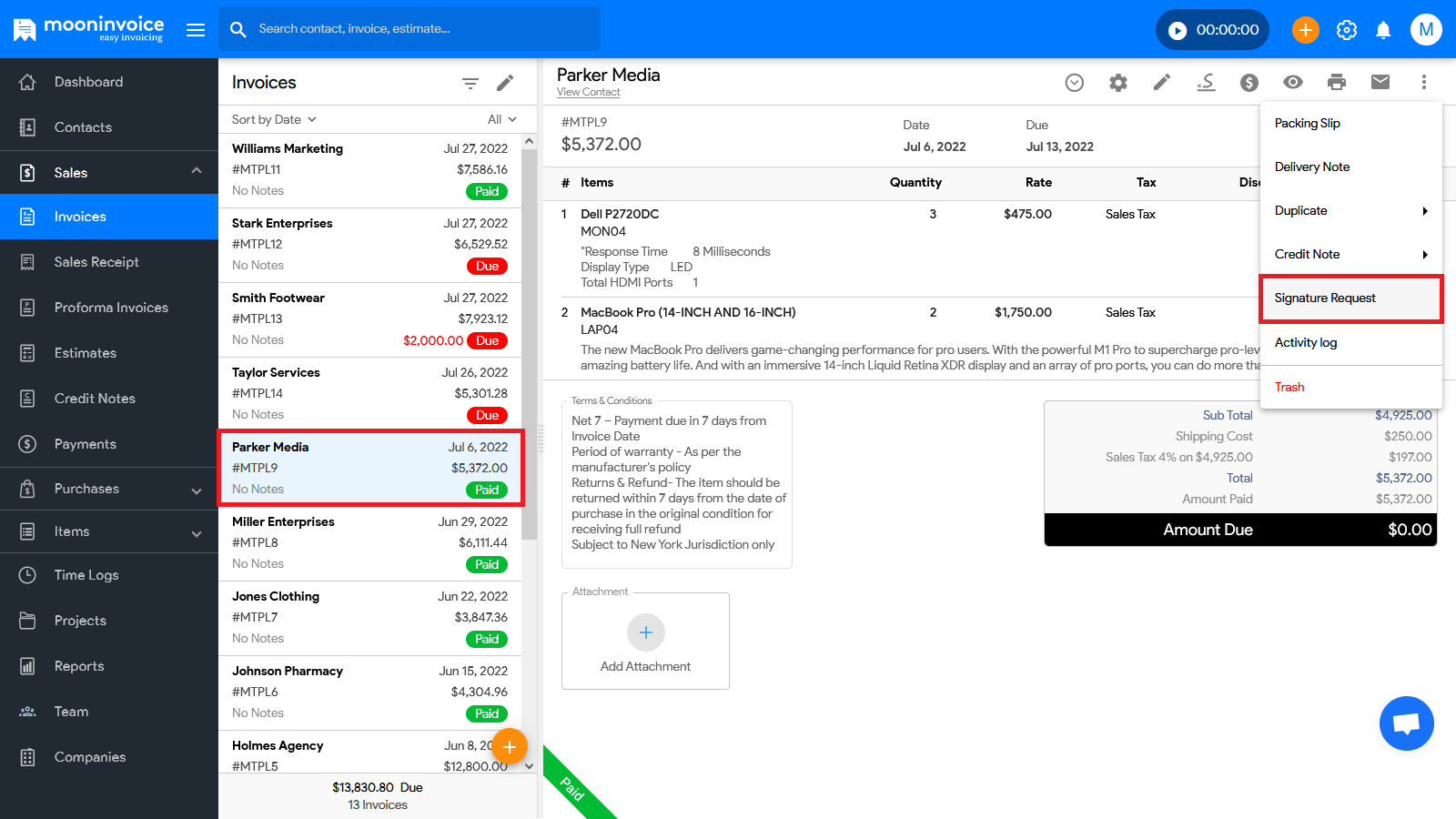 4. An email window will pop-up, you can add more information in the email body if you wish and click on Send.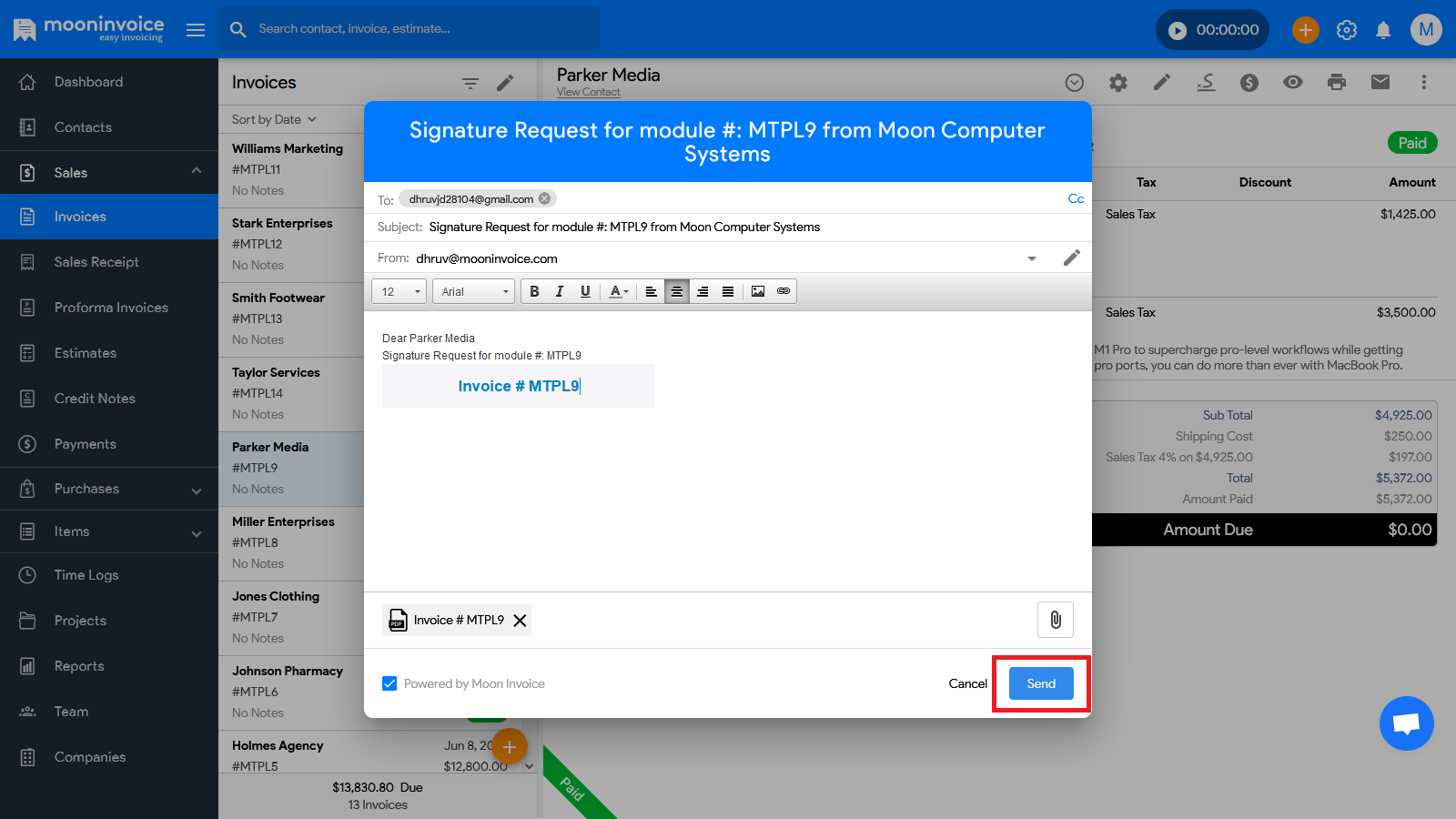 Once your customer receives the email, please ask them to follow the below steps to add their signature:-

1. Ask them to open the email and click on Invoice number link.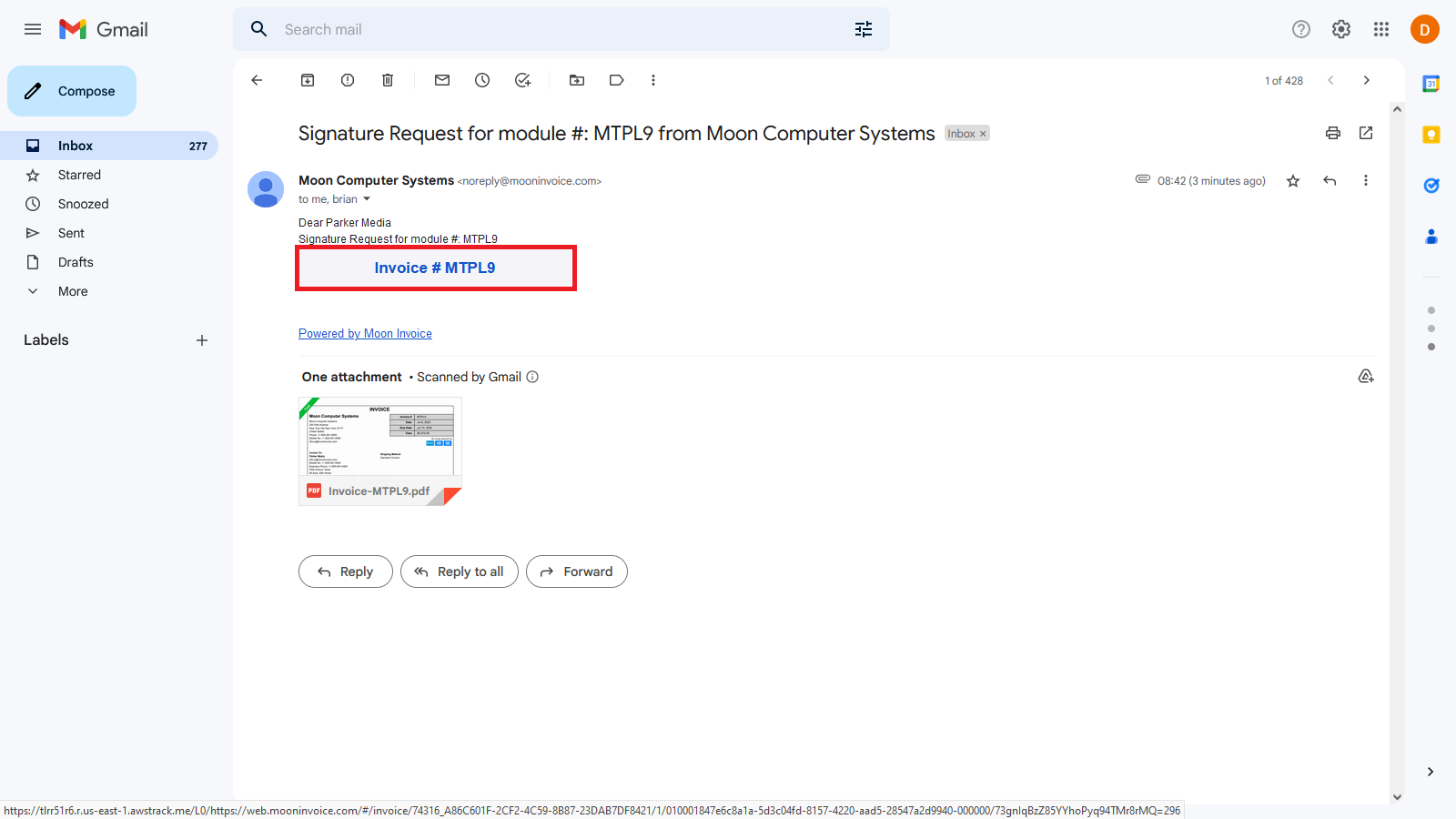 2. They will be redirected to the Invoice page where they can verify the details and Click on "Sign" button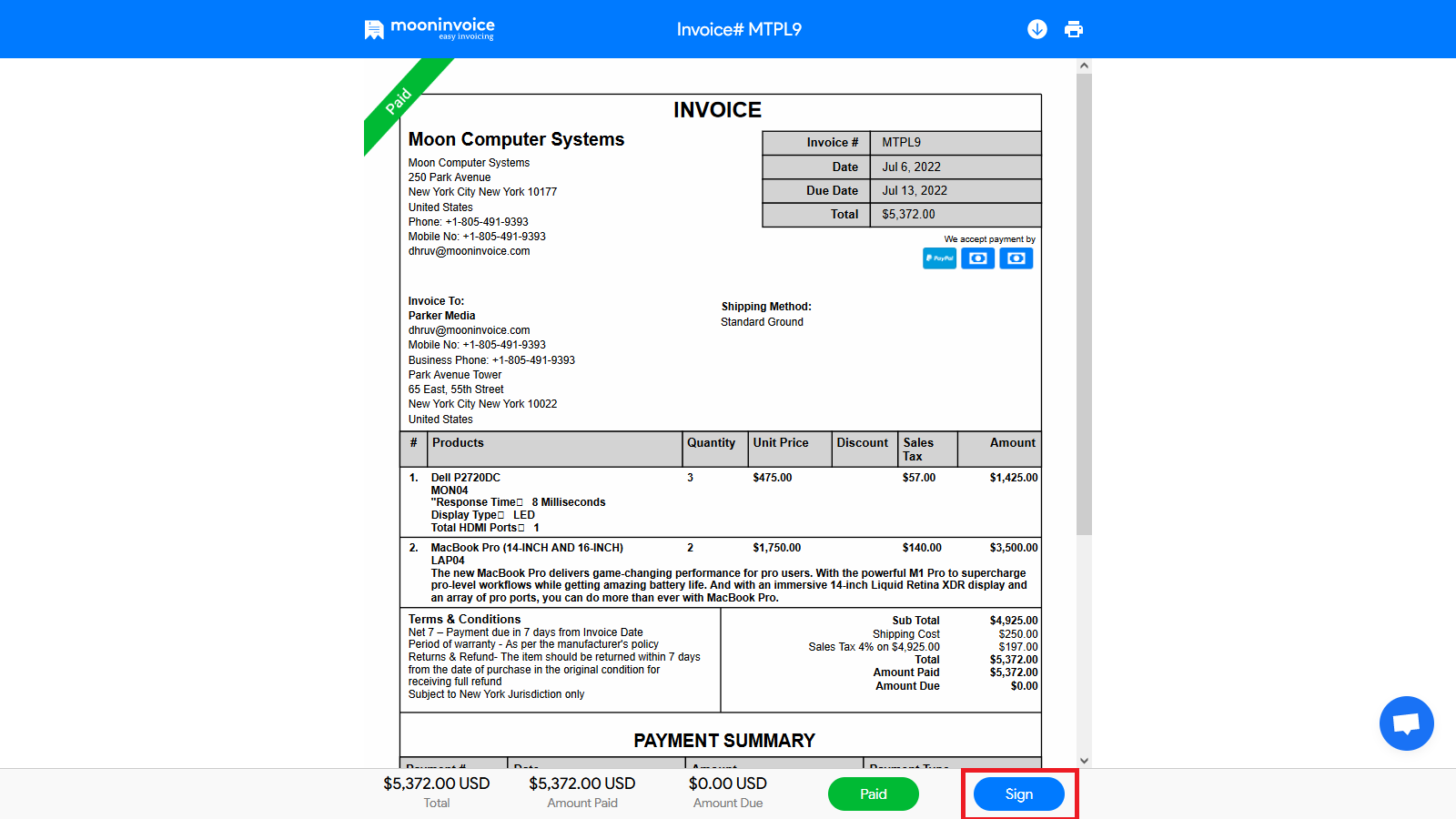 3. The Signature window will pop-up, ask them to add the Signature and click on Done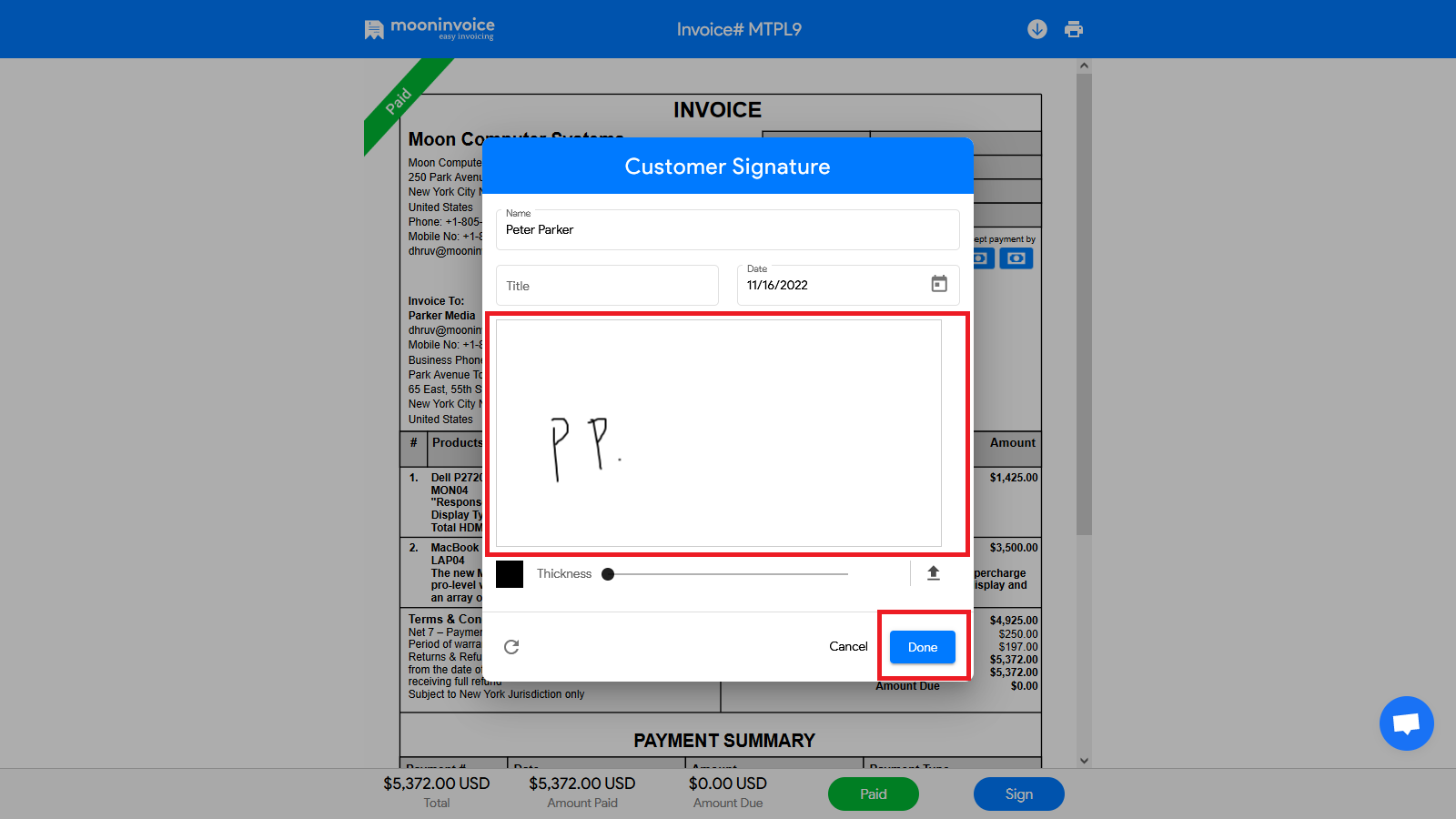 4. They will be sent an OTP(One-Time password) on their registered email address for verification purpose. Once they enter the OTP, confirm it.
5. The signature will be added on the Invoice and reflect on their side.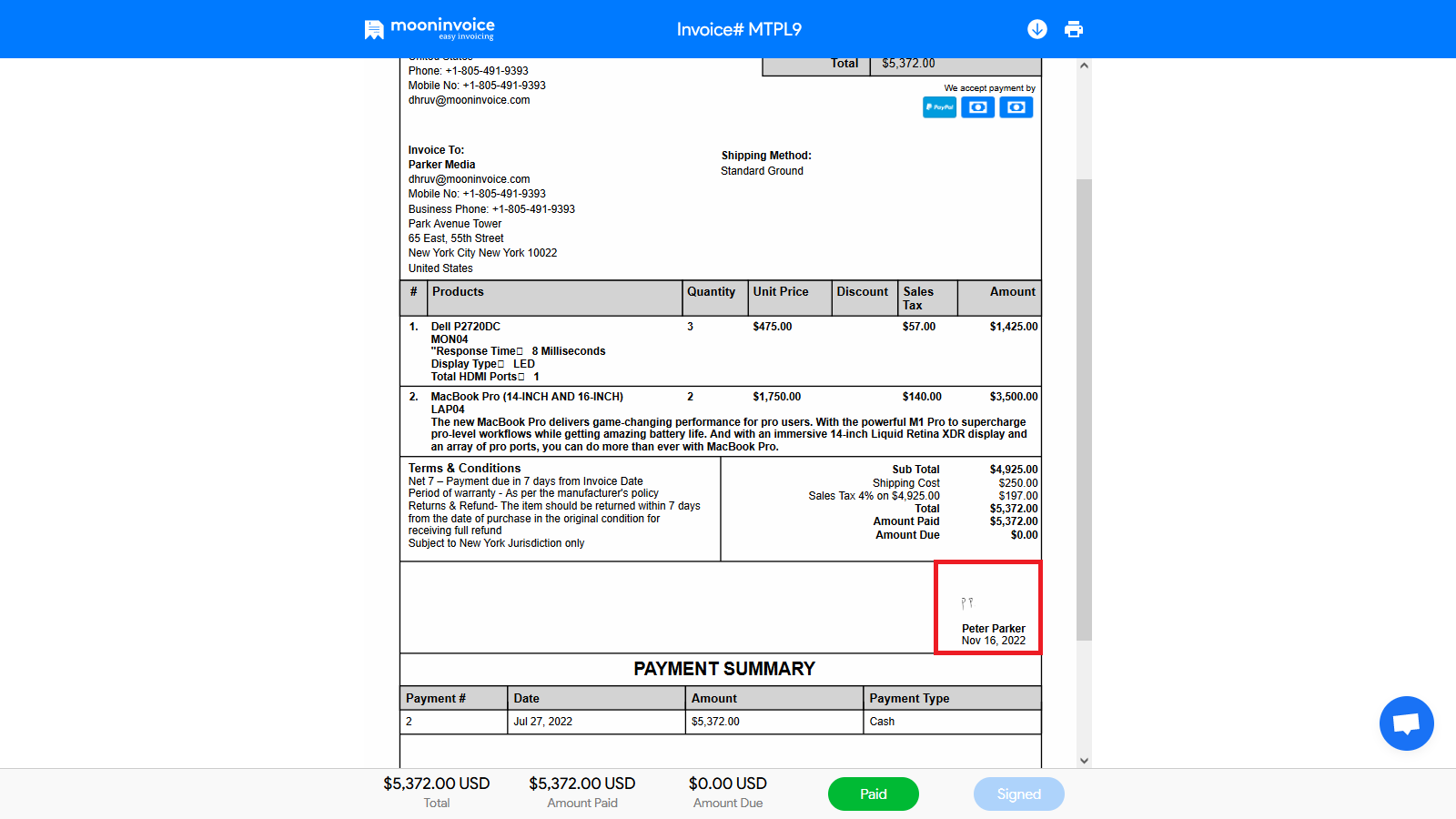 You can also check the signature added by the customer at your end while viewing the Invoice.