To set due date for invoices, follow below steps
Click on the Invoice
Click on the '+' sign to generate a new invoice
Click on the Due Date for setting a new due date for the current invoice.
Click on Save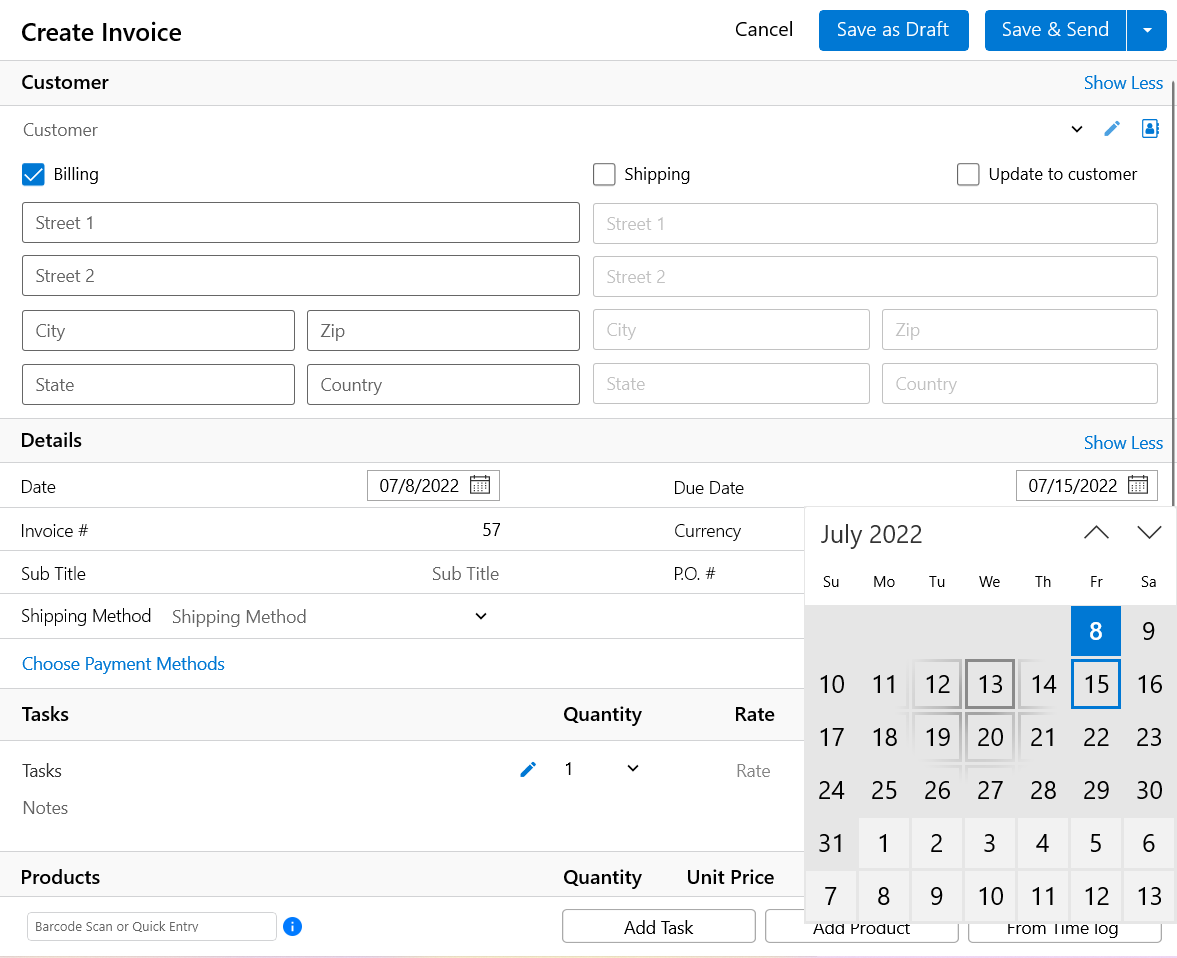 Note: Due date can be set as default for the invoices by selecting any of these options from the Company Settings.
Set the due date as net on receipt, net 7, net 10, etc. Setting the due date as Net 7, will set the due date as 7 days from the date of invoice creation.
Users need to select the appropriate option and click on 'save' for applying the changes to due date settings.