Follow the below steps for adding payments to an invoice.
Open an existing invoice.
Click on the dollar sign that states' payment.'

Once you click on 'Add payment,' you will find a popup appeared on your screen
Check the credit notes if you wish to utilize them for adding payments.
If you do not wish to utilize the credit note, then uncheck it.
Click on the add icon to add payments
Fill in the payment details, including date, credit notes, type of credit notes, amount, and notes to successfully add payment on your existing invoice.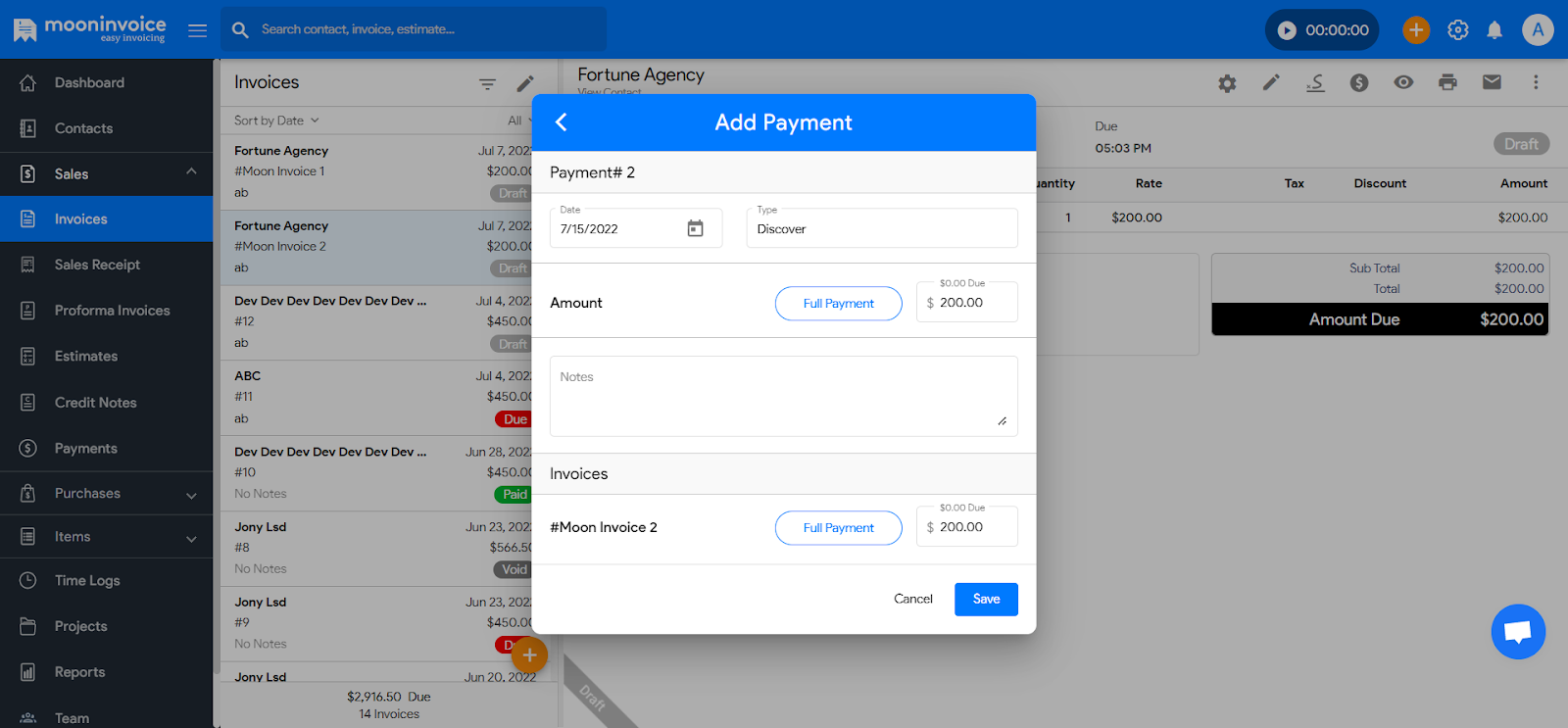 8. Click on save to complete the action.