To successfully apply credit notes to an invoice, follow the below steps
Login to Moon Invoice
Click on Sales > Invoices
Click on any invoices.
Click on show more option > Credit Note
You will find two options for credit note: Create New and Apply Existing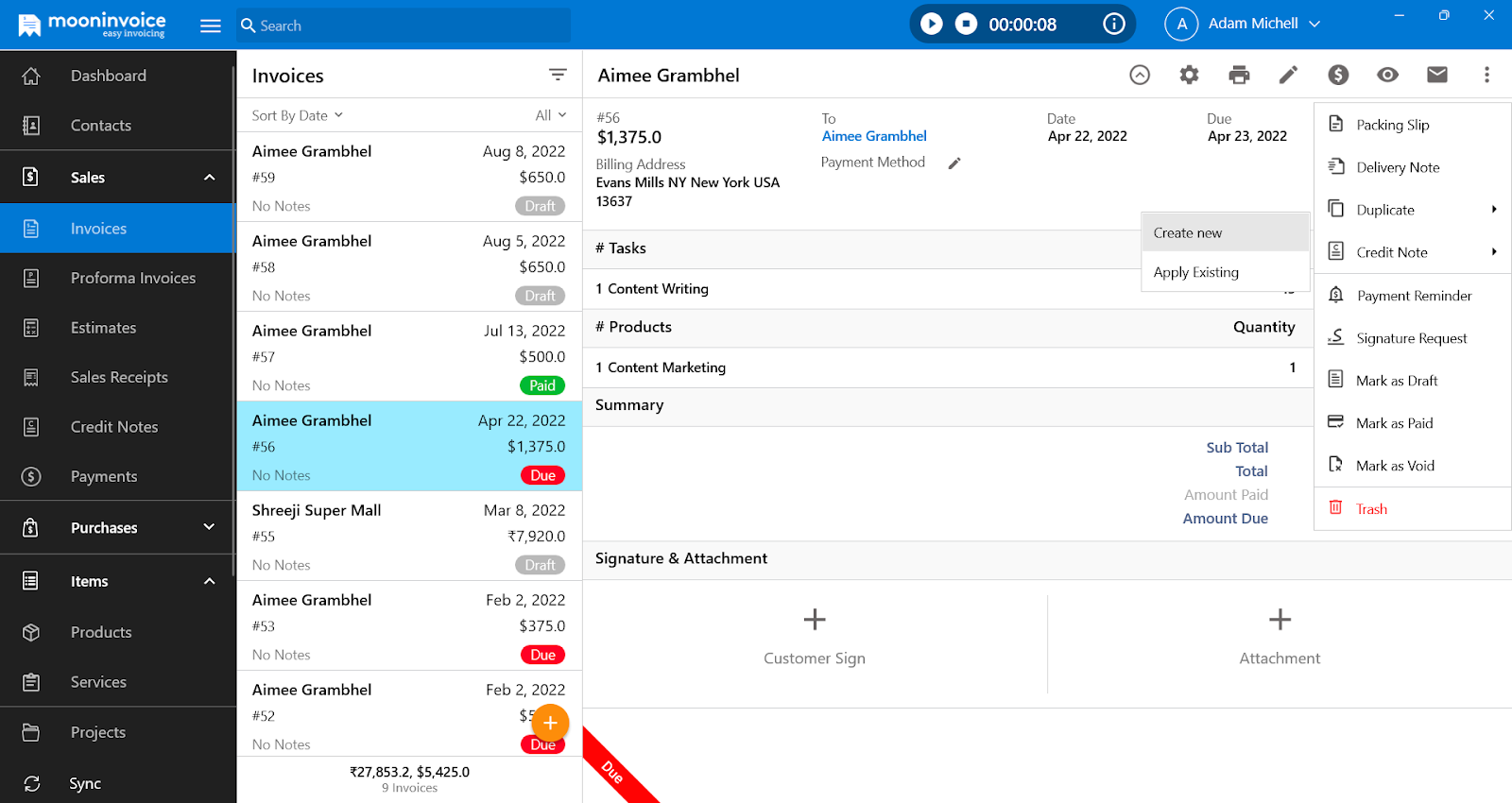 Click on 'Applying existing credit note option'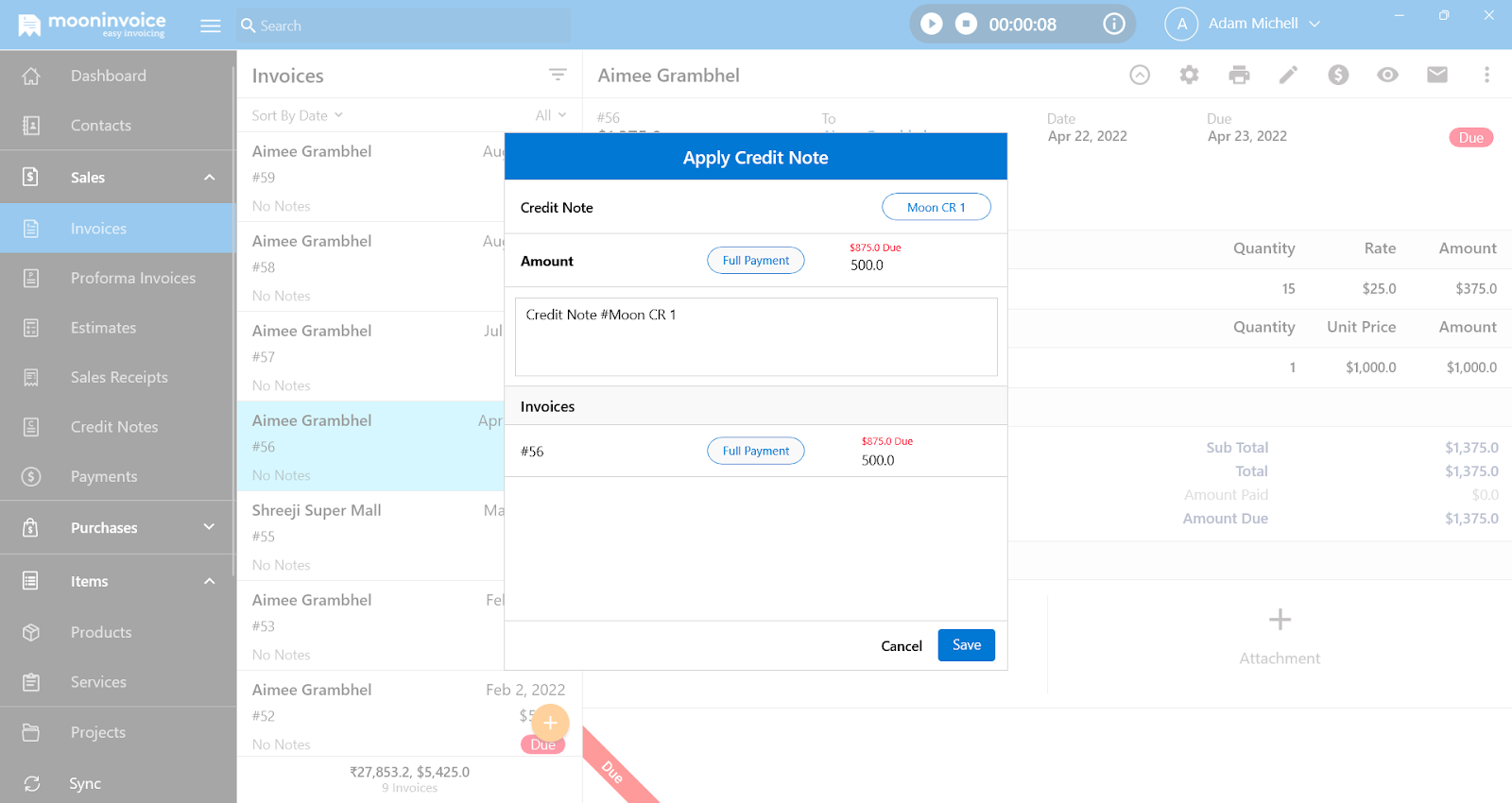 Click on the Credit Note series> Moon CR 1 to get the available list of existing credit notes to apply to the invoice successfully.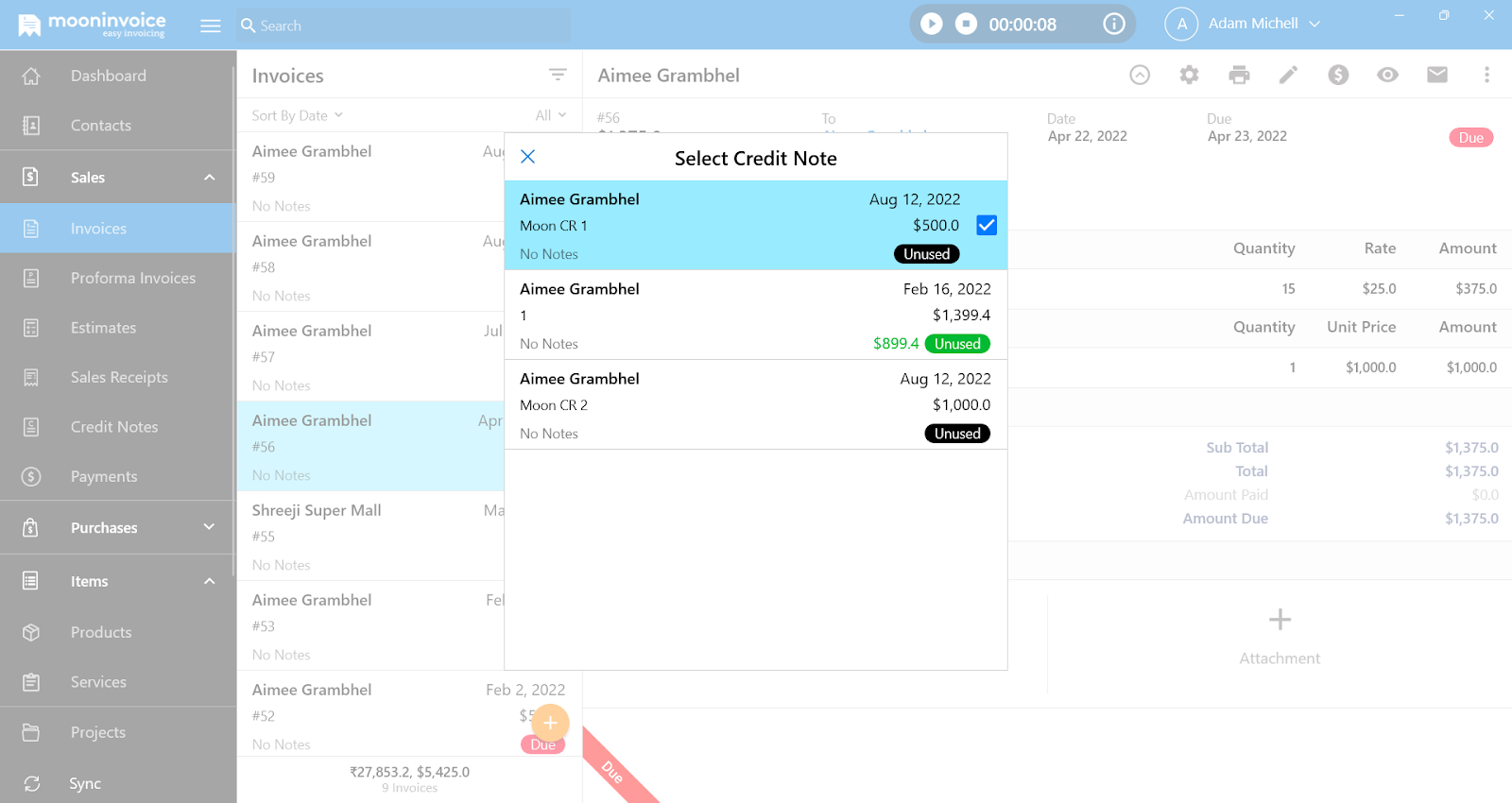 Select the credit note that you wish to apply and click on save.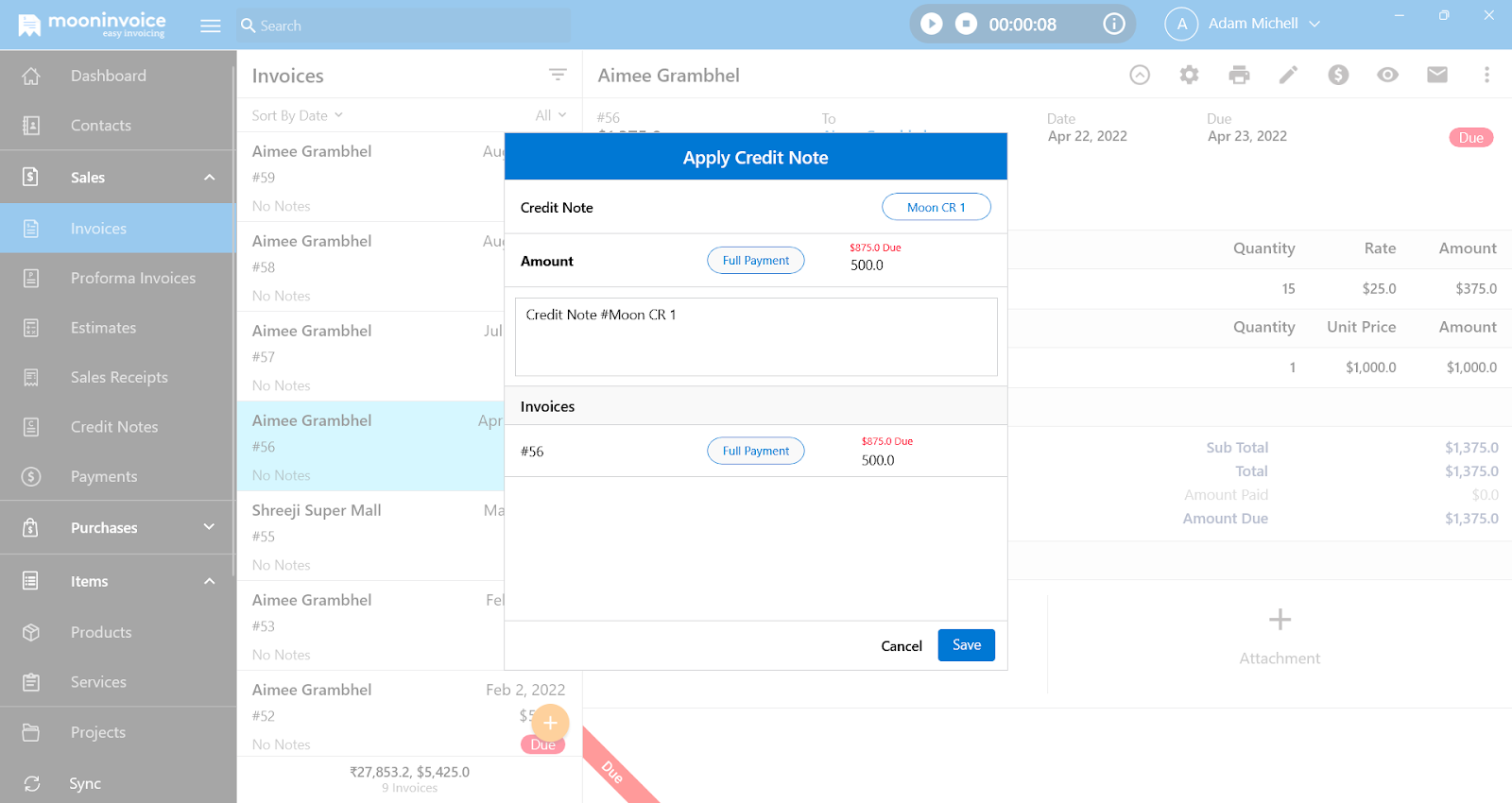 Credit note will be successfully applied to the invoice and the balance amount will reflect as due for payment.