To trash an estimate, you need to follow the below steps.
Click on an estimate.
Click on the three dots on the top of the screen.

Click on 'trash.'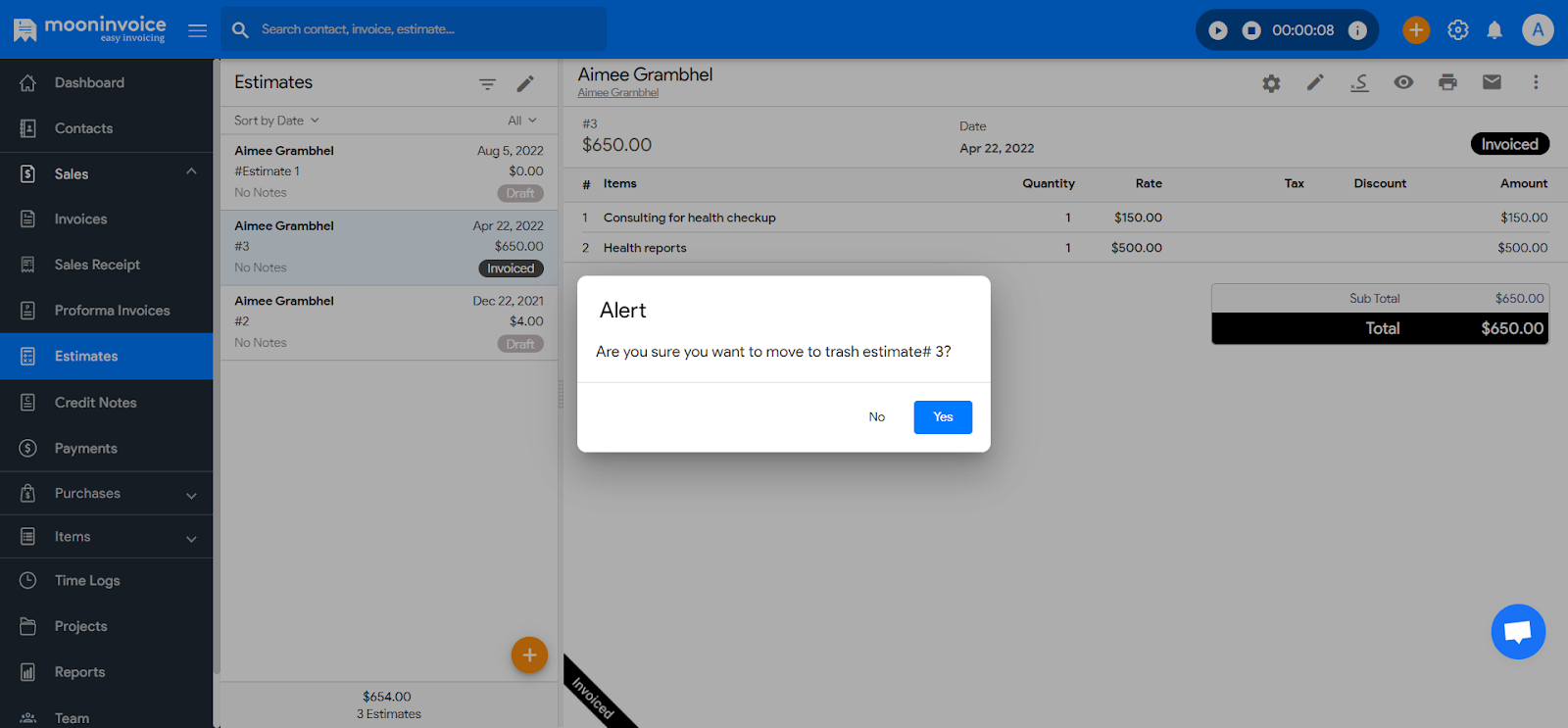 Click on the Yes button to move the estimates to trash.
Note: Users can trash multiple estimates at the same time by selecting the estimates that you wish to trash or delete.