To add new payments to unpaid invoices, please follow the below steps.
Log on to Moon Invoice
Click on Sales > Payments
Click on the '+' icon to add new payments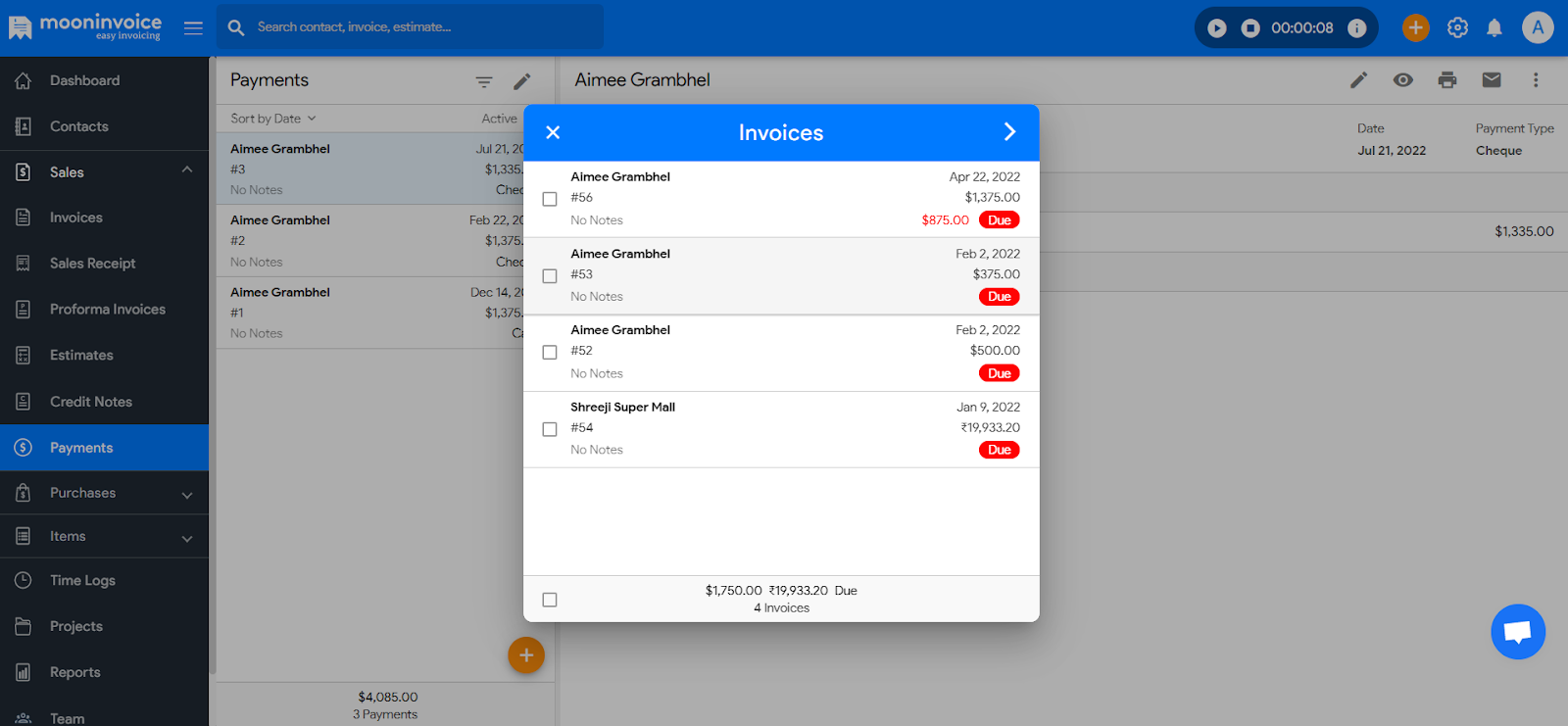 Select the invoice that you wish to pay. Click on the Next icon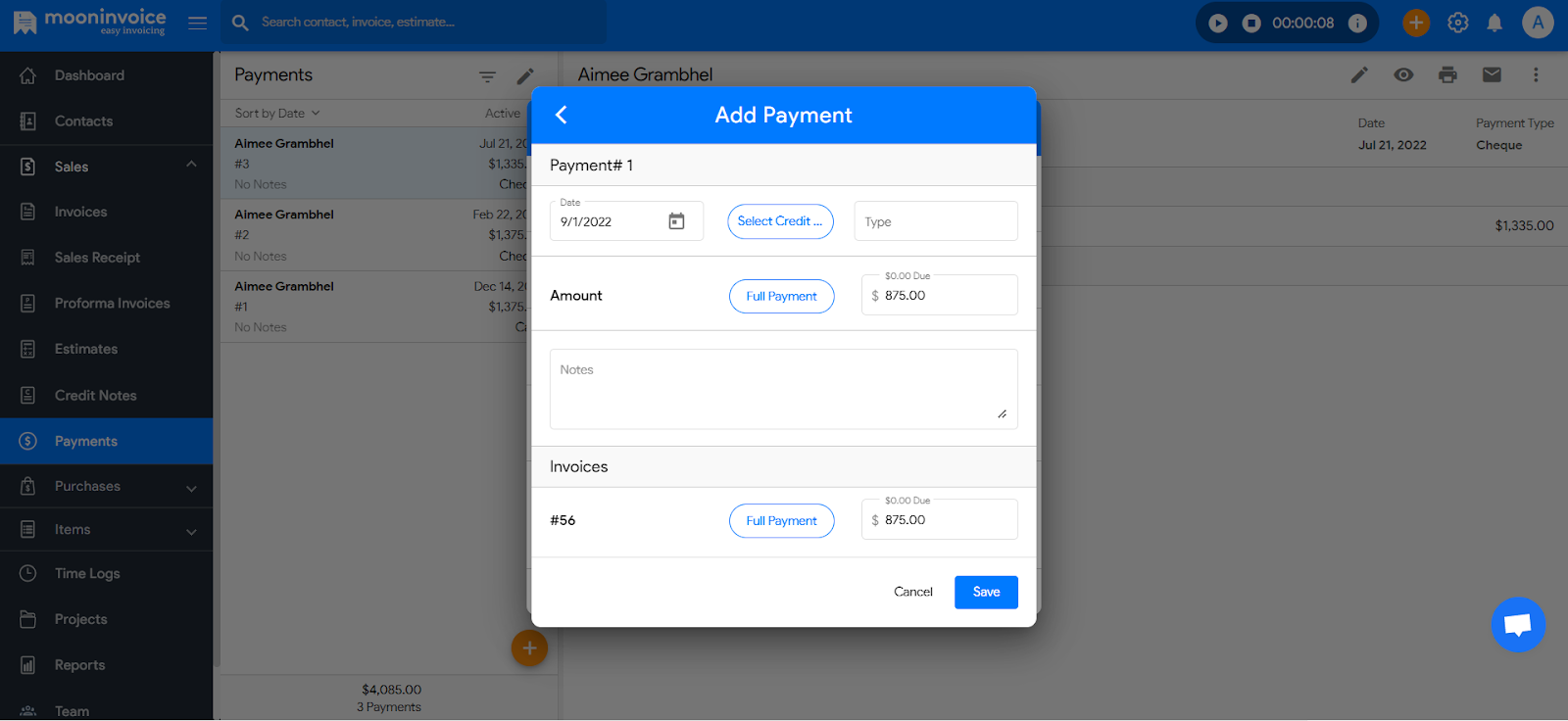 Click on the Credit Notes to select the credit note that you wish to add to the invoice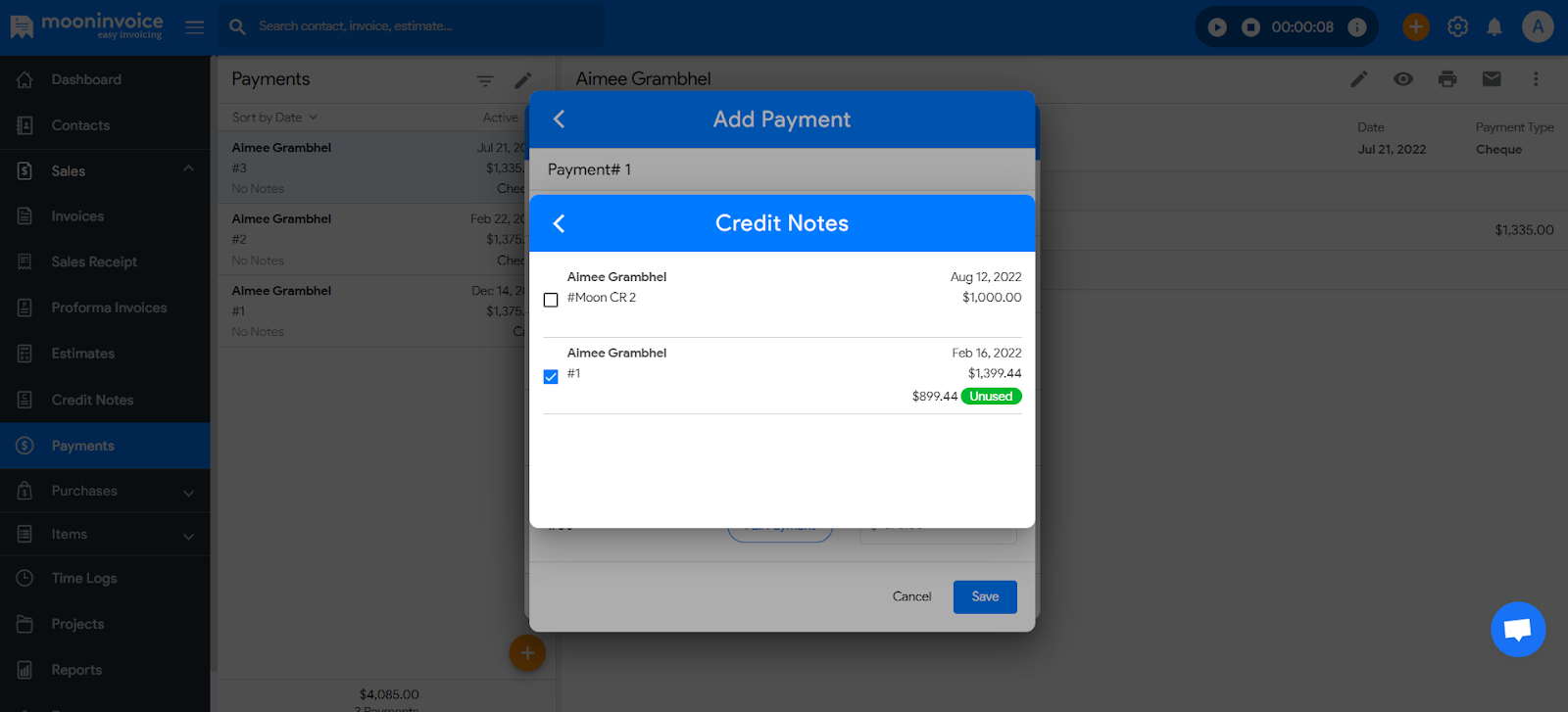 After clicking on the credit note you wish to apply for paying the invoice, the CR amount will be credited to the invoice against the settlement.
Select the type of payment and click on save.