Users must follow the instructions for printing the credit notes using the thermal printer below.
Log in to Moon Invoice.
Click on Sales > Credit Notes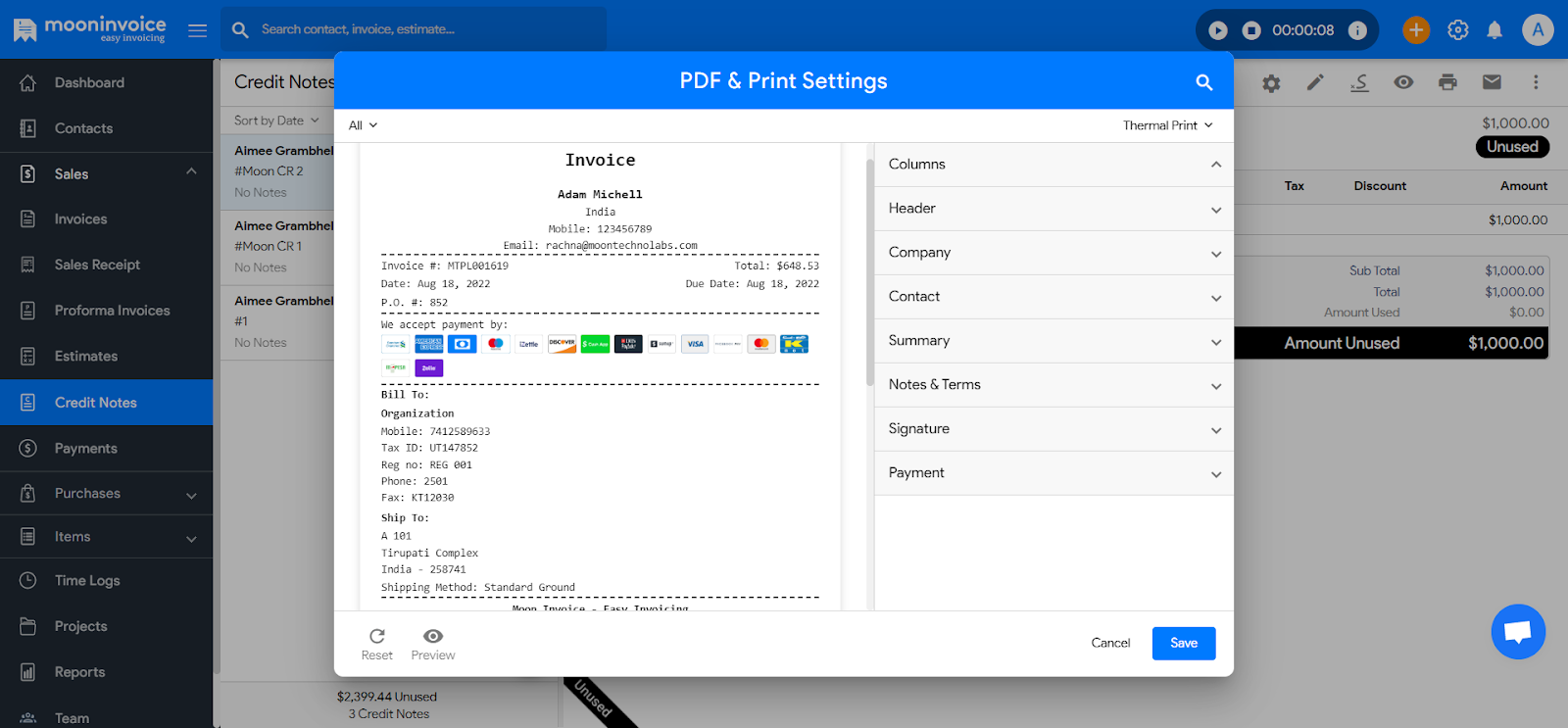 Click on the Settings icon at the top of the screen
Click on PDF & Printer Settings
Click on the top icon that says, Normal Print
Clicking on Normal Print will also give an option called Thermal Print
Click on Thermal Print to set the printer settings to Thermal Printer.
Click on 'Save' to apply the changes