To view the outstanding and overdue amount of the customers or clients, you must click on the All section on the dashboard menu and check the Outstanding and Overdue options. It will then display the amount in the currency that you have selected.
Sales and Overdue Chart
Moon Invoice dashboard also helps you view the overdue, sales, and paid amount in the chart form.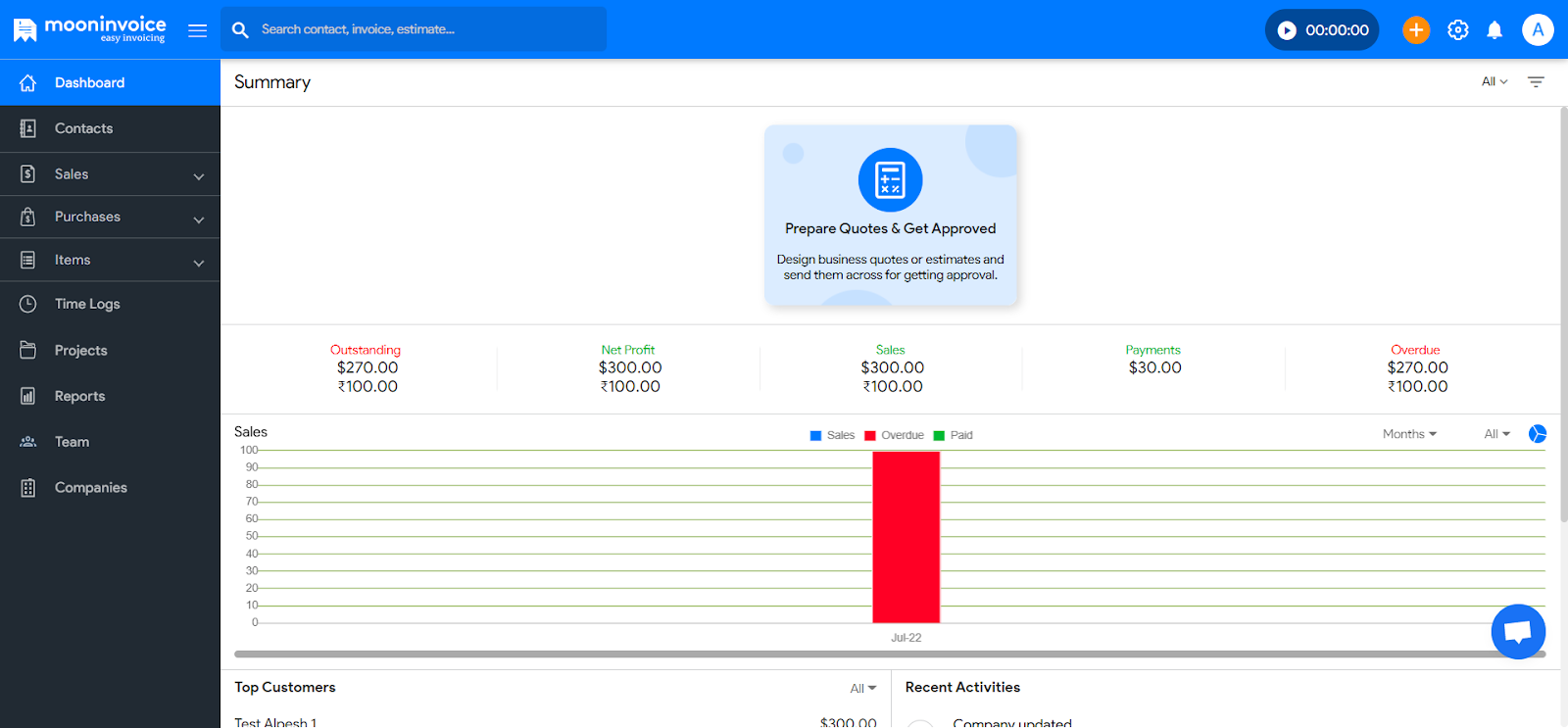 Apply filter and view exclusive list of overdue and outstanding amount