After clicking on the settings icon, you will find the second option called edit tiles.
Click on edit titles, and you will find a list of template phrases already designed by the software.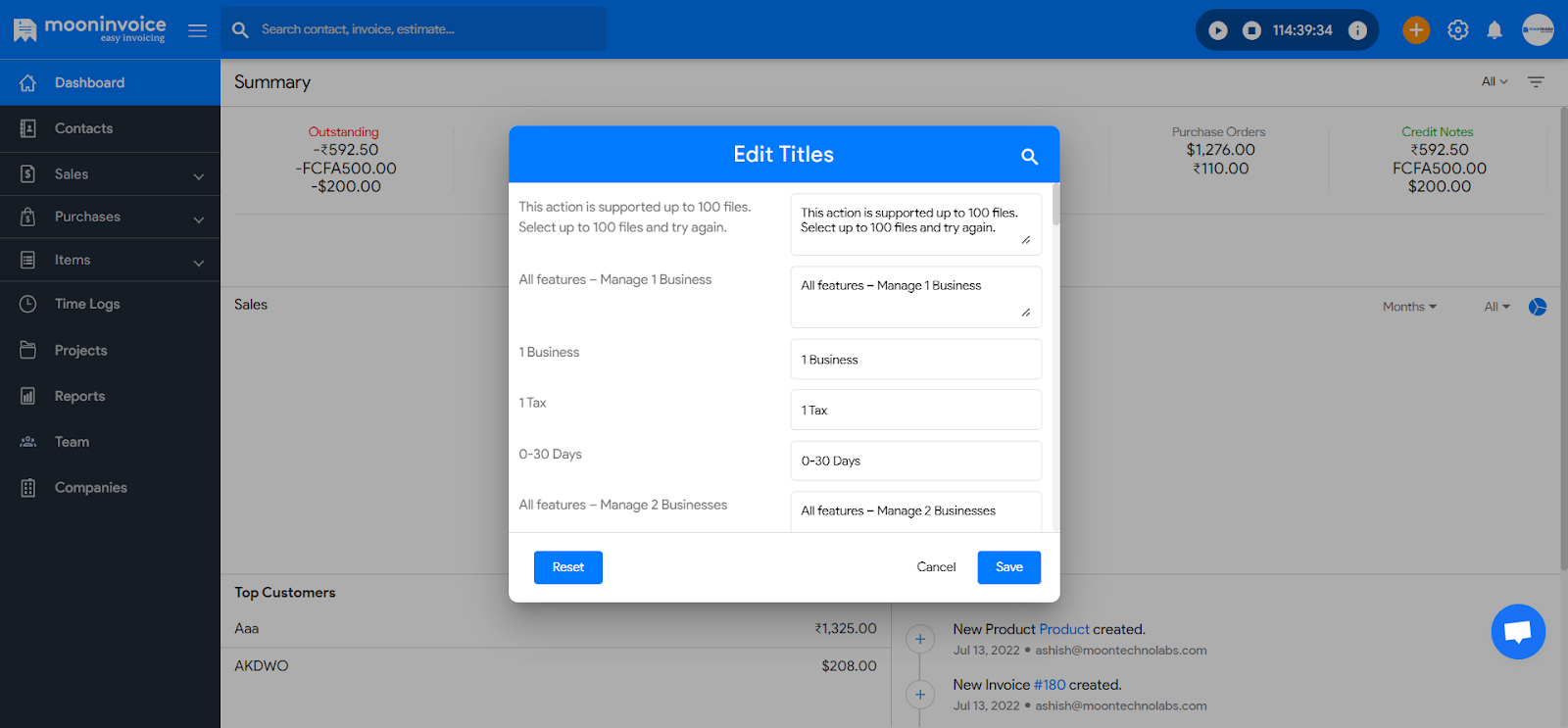 You can click on any template title and edit it as per your business language or niche. It includes taxes, adding new products or printers or projects, time, specific instructions, cloud data, etc.
How Can I Localize the Titles & Customize It?
Using the Moon Invoice app, you can localize the entire application as per your preferred language. We have many languages to modify your application interface.
For example, you can add spanish language titles while editing any category titles using the Moon Invoice app. Nevertheless, if your language is not available on the settings list then we can help you customize the application as per your preferred local language.
For the same, you need to connect with our support team at support@mooninvoice.com.