While adding any new contact on your Moon Invoice account, you can turn on or off the various contact elements. Also, you can customize the position of the contact elements by selecting the appropriate alignment.
Add a New Contact Elements Include:
Tax ID
Reg. No
Reg. No Align Below
Address
Home Phone
Business Phone
Email
Email Below Contact
Name
Mobile
Fax
First/Last Name
Mobile Below Contact
Address Alignment
Billing Address Alignment
Shipping Address Alignment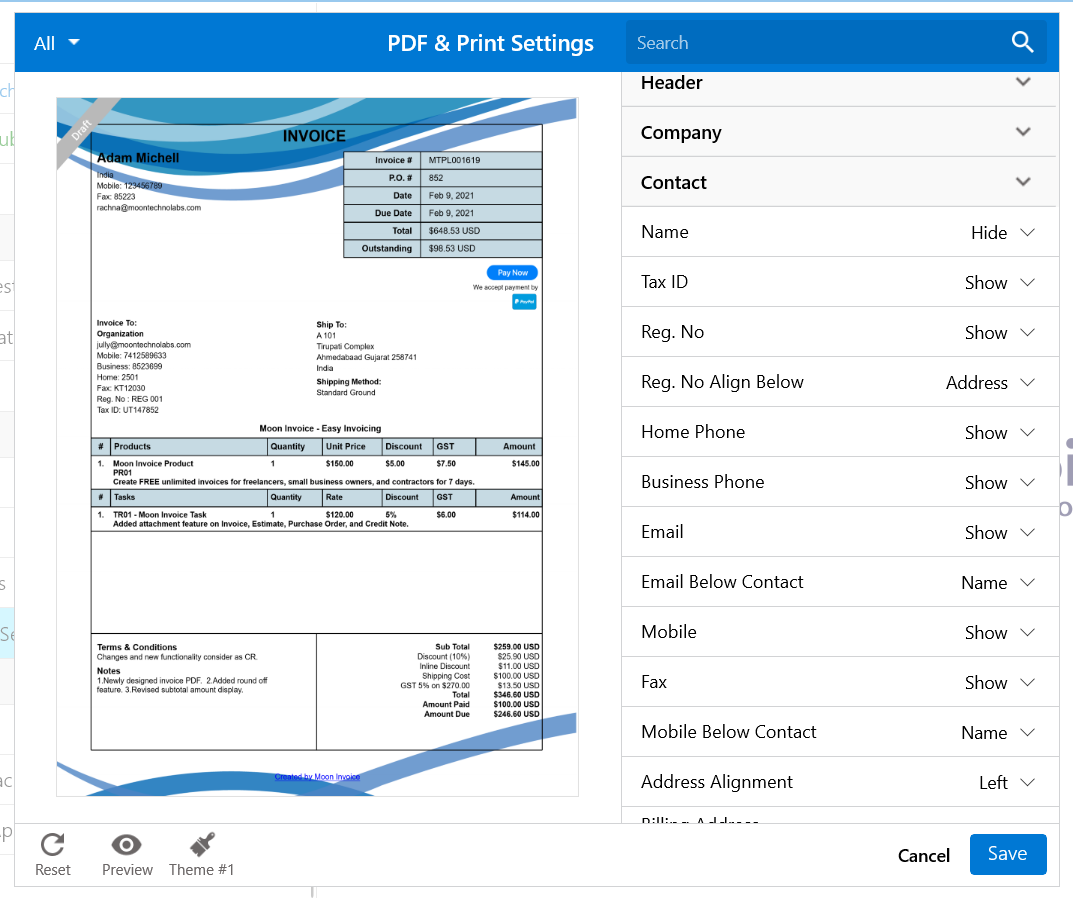 After making any changes, click on the 'save' button to apply the changes successfully.