The summary part is displayed at the bottom of the invoice or estimate. You can turn off and on the different elements by visiting the PDF and Print Settings.
Total Quantity
Amount Unused
Sub Total
Discount
Inline Discount
Shipping Cost
Shipping Method
Total
Amount Due
Amount Paid
Amount Used
Tax (Individual, Hide, or Combine)
Tax % Value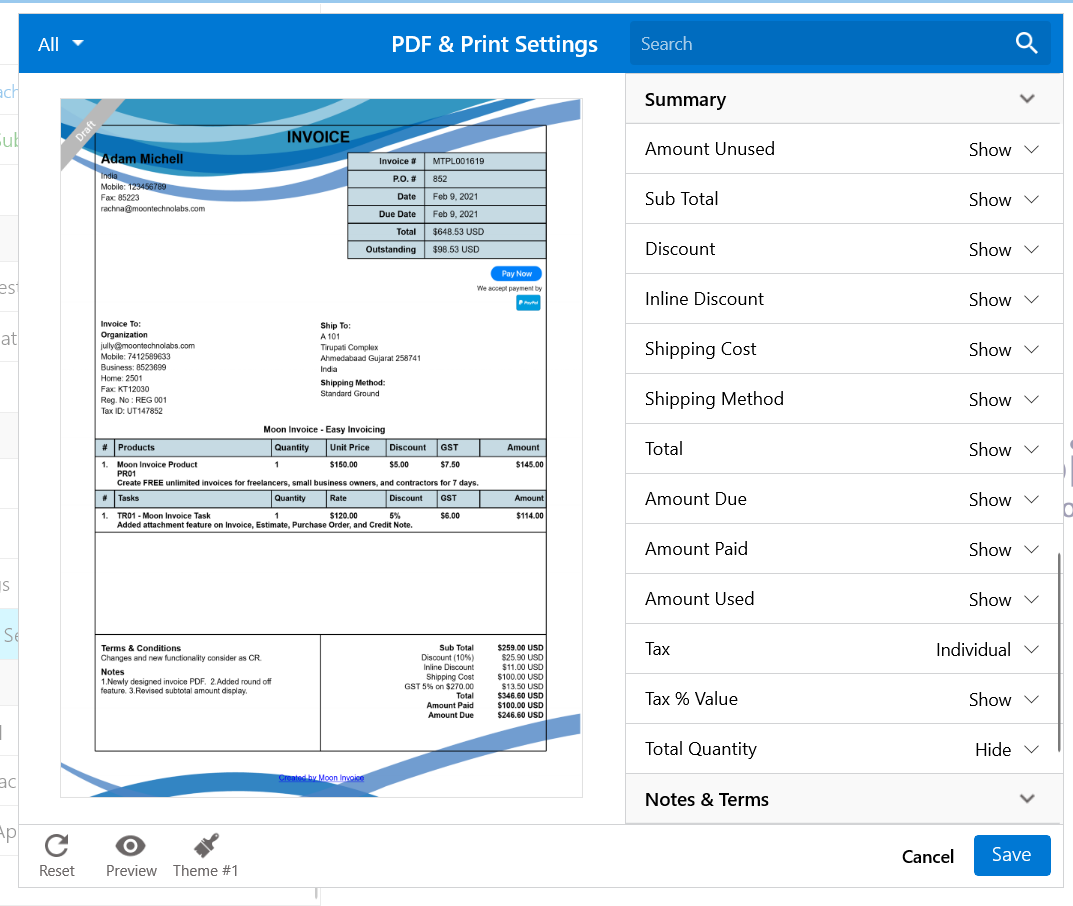 While you turn on and off the various summary elements, you can preview the same. In the end, click on 'Save' to apply the changes.