Notes and terms are mentioned at the bottom of your invoice or estimate document. You can also turn on and off the different notes as per your requirement.
Terms & Conditions
Terms & Conditions Title
Notes
Notes Title
Full width (on or off)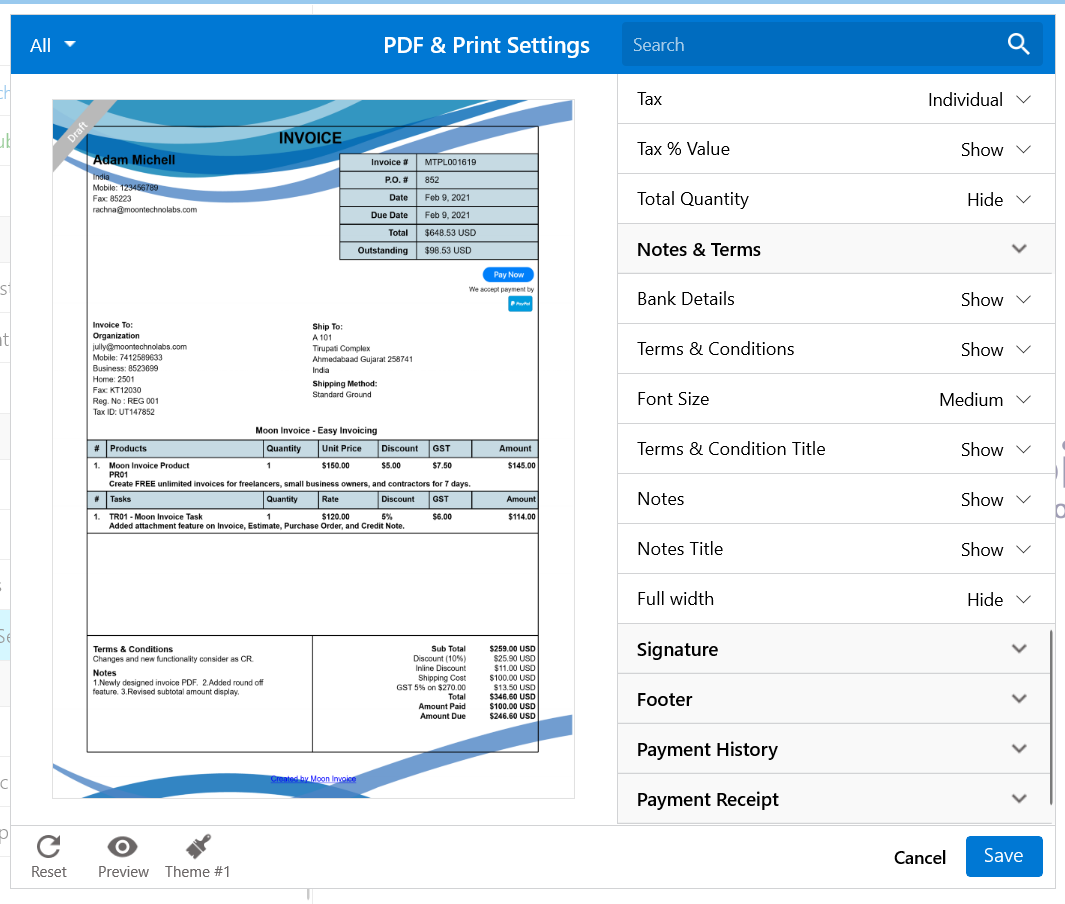 By choosing the full-width option for terms and conditions, you can view the terms and conditions in a different or separate line. In the default settings, the terms and conditions are aligned beside the summary section.
Click on the 'Save' button for applying the changes.