Business owners can easily import the contacts' CSV files to Moon Invoice by clicking Import CSV Data under 'Settings.'
Choose from import as vendor or customer.
Select the location from where the files need to be imported.
Choose the CSV files that you wish to import
Click on next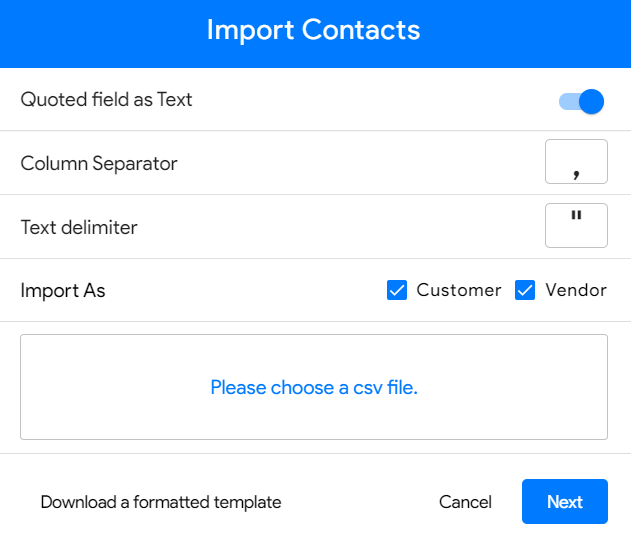 When you click on next, you will get a screen that will ask you to select the specific CSV columns for adding the contact file to your Moon Invoice software with relevant names and details.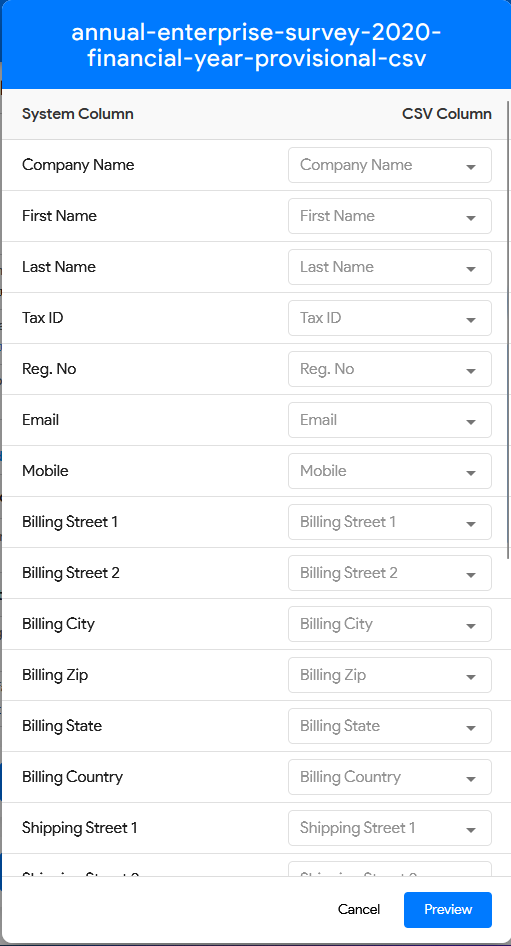 Clicking on the preview will help you give a preview of an imported CSV contact file.
Click on the 'Import' button to import the task CSV file successfully.