Business owners can easily import the task CSV files to Moon Invoice by clicking Import CSV Data under 'Settings.'
Open Import CSV Data and click on 'tasks.'
Select the location from where the task files need to be imported.
Choose the CSV files that you wish to import
Click on next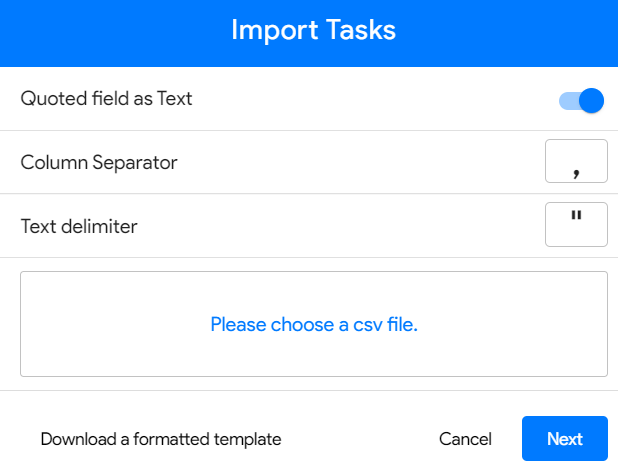 After clicking next, you will find a pop-up screen that will ask you to fill in the task name, quantity, rate, unit type, and other elements from the scroll-down menu.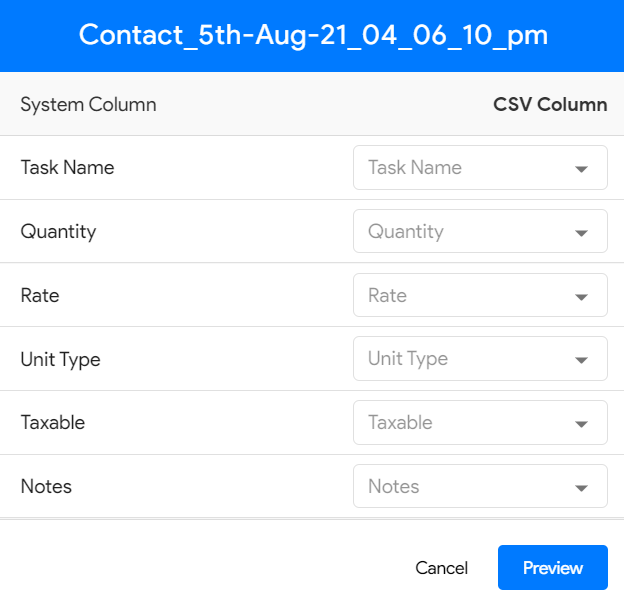 You can click on the preview to view the imported tasks.
Click on the 'Import' button to import the task CSV file successfully.