If you wish to export the current CSV task files from Moon Invoice, please follow the below procedure.
Click on Export tasks
Please tick the details that you wish to export
Click on next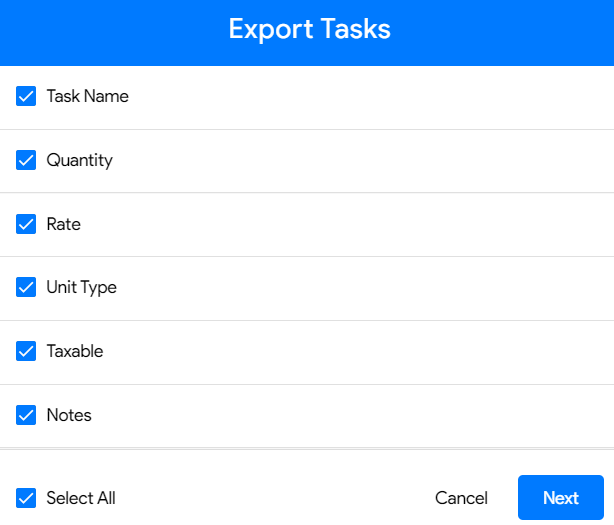 After clicking next, you will find a screen asking you to check and uncheck the below fields for exporting the task files.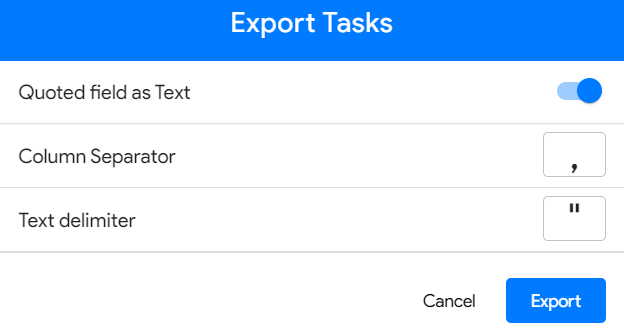 Click on the 'Export' button to export the task files successfully on the system.