To add your customized expense number series, follow these steps:
Click on Moon Invoice > Sign In
Click on Purchases > Expenses
Type Customized Expense Series Number, E.g. EX 1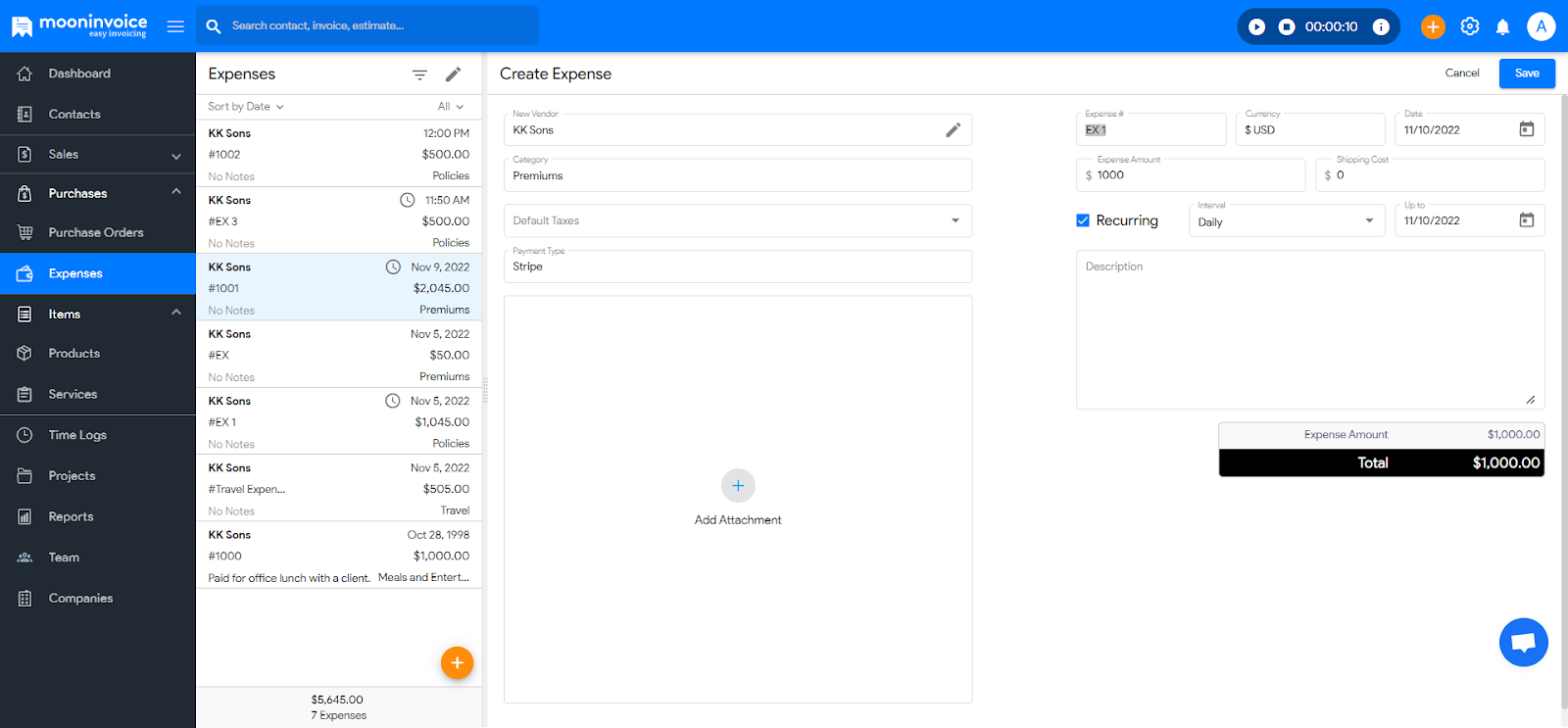 Add other expense details and click on 'Save.'
While you add a new expense, the series shall continue with EX2, EX3, and so on.