Below are the steps to add discount offer in Moon POS with attachments :-
1. Open he Moon POS application in your device or in the browser from this link
2. Click on Discount button.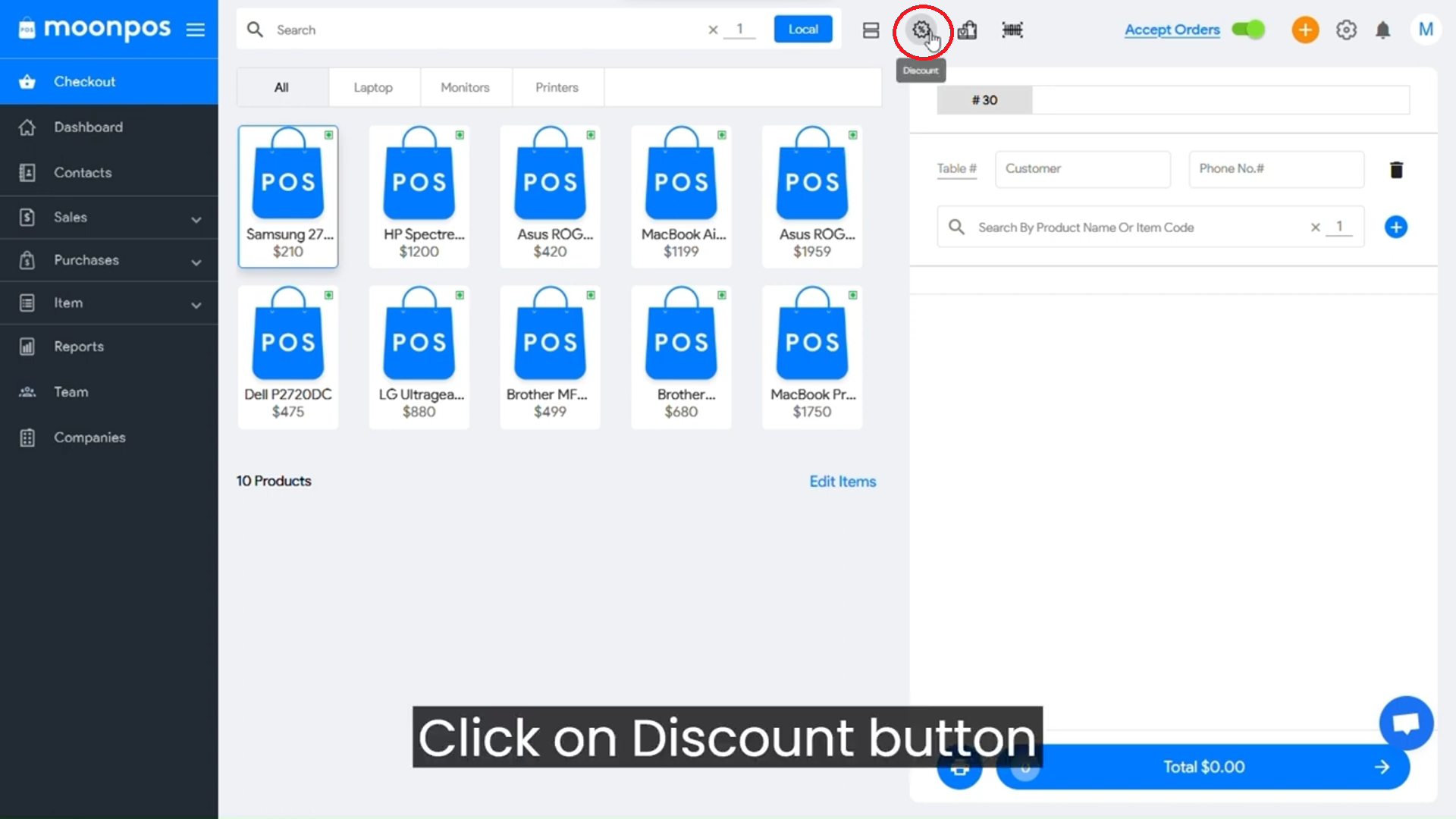 3. Click on + Add discount.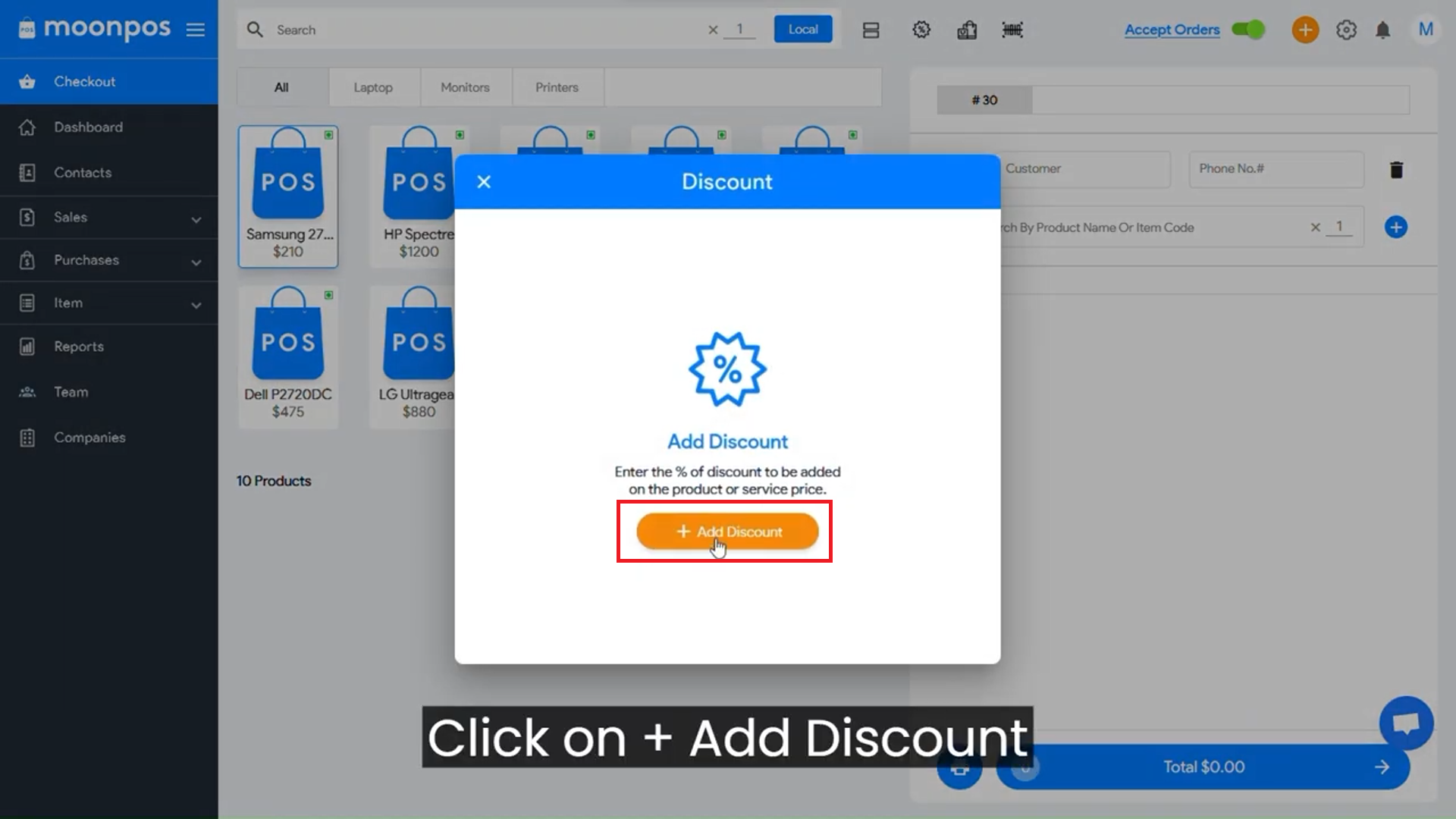 4. Add the discount name and select type of discount I.e. Percentage/fixed amount.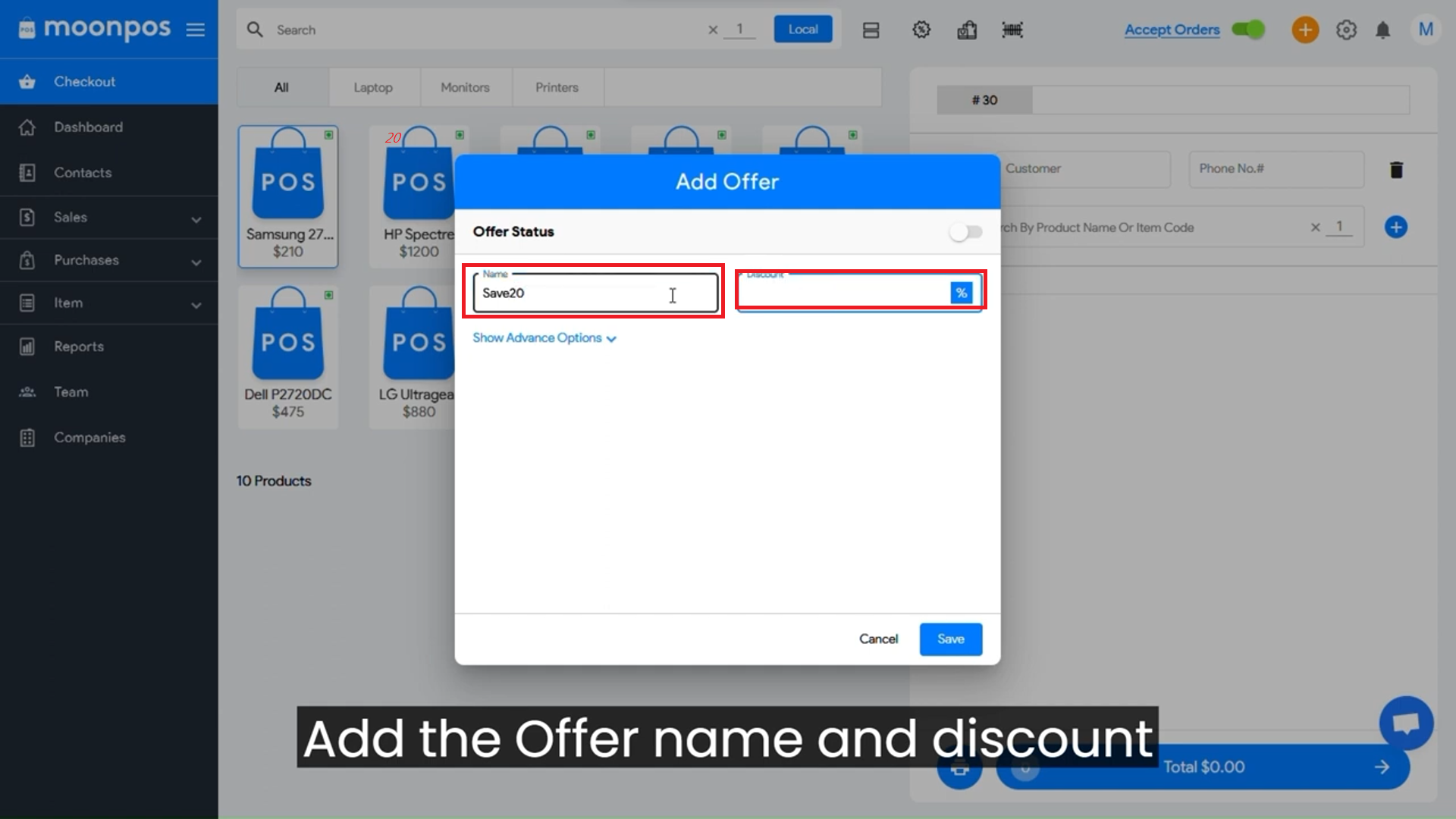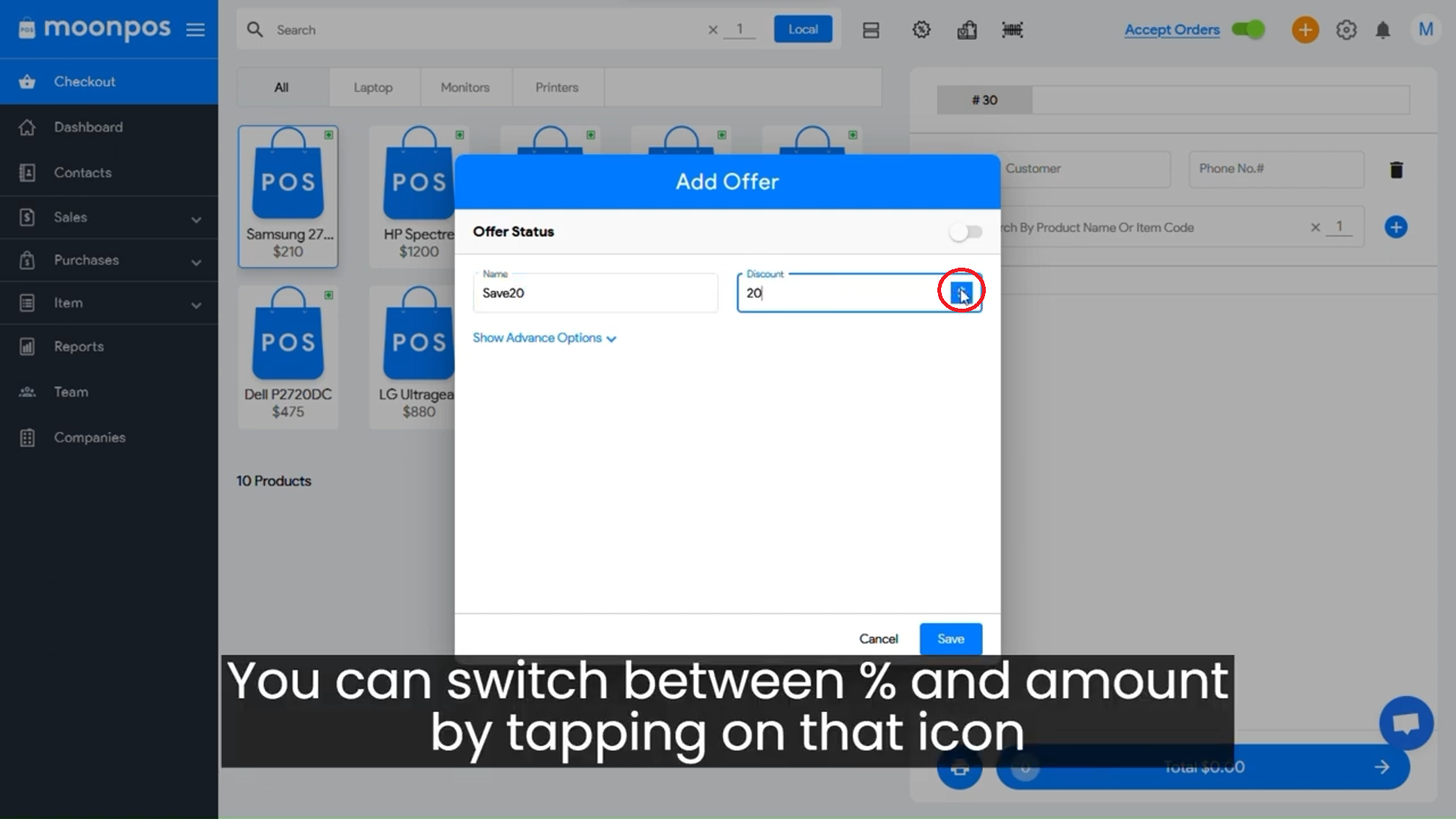 5. In advance option you can configure more settings for discount.
I.e. Period of Discount, Apply discount on specific category and discount on weekdays.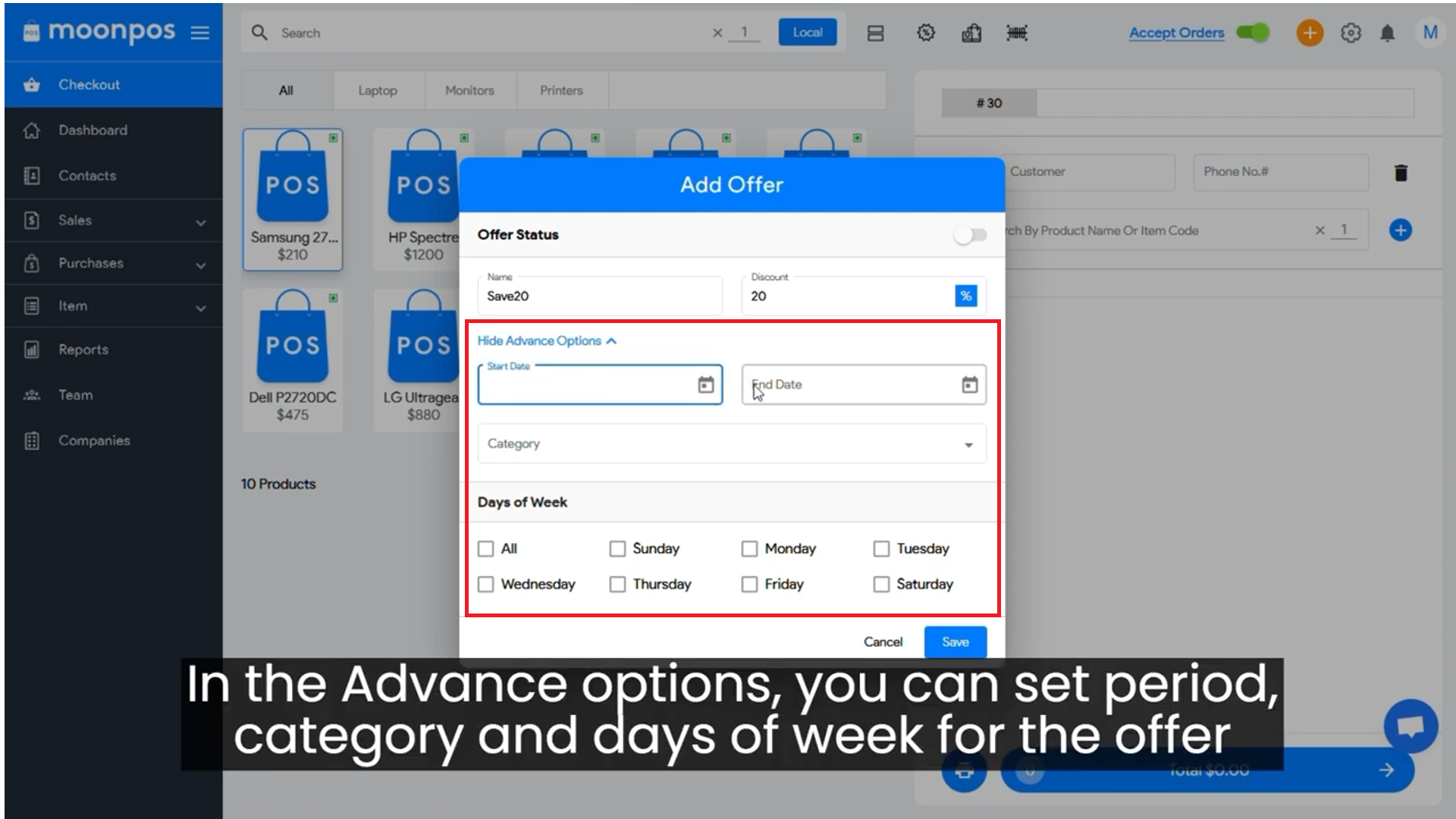 Click on save after doing discount configuration.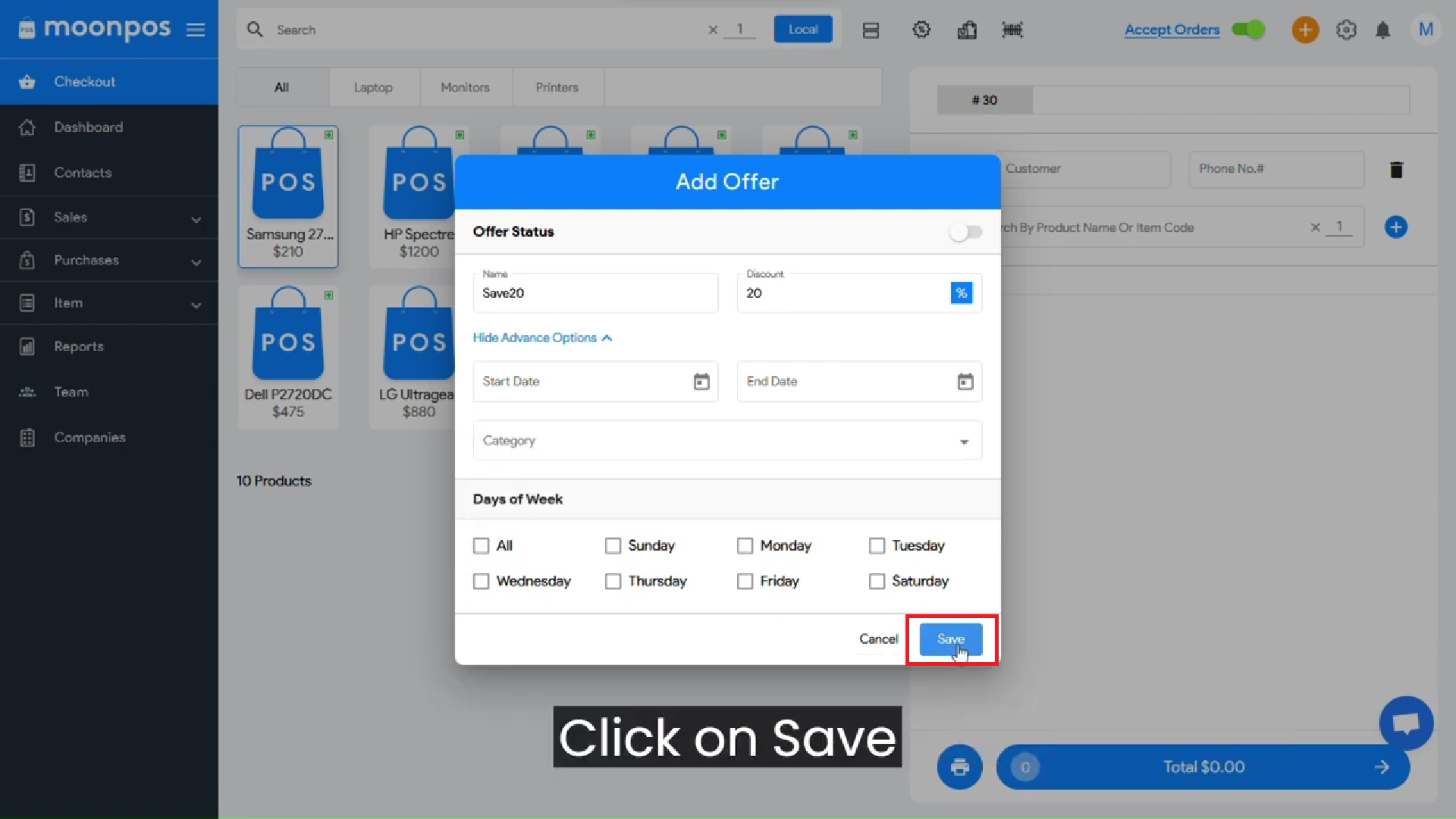 6. You can see here discount offer has been created.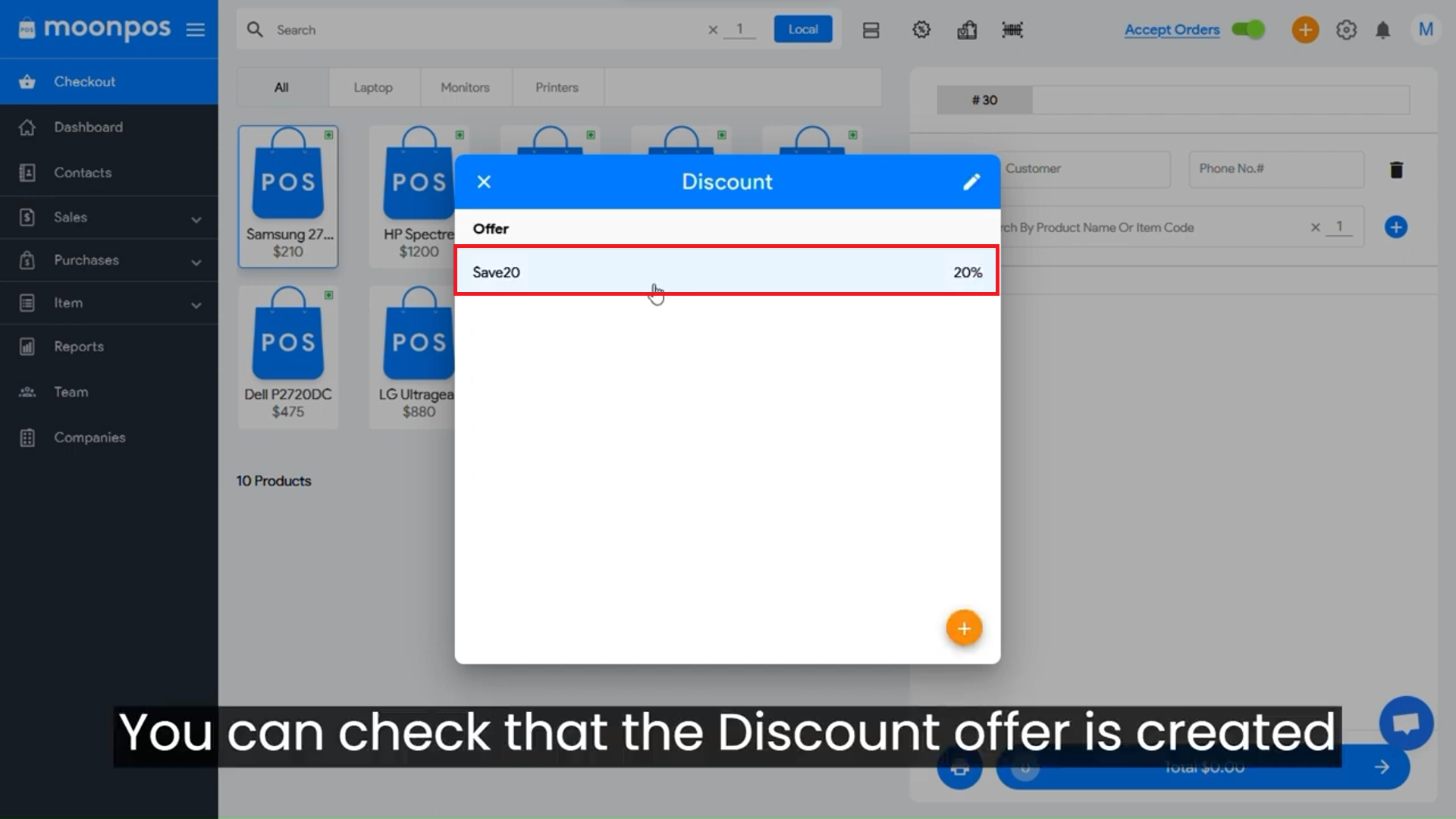 7. Create an order to test discount offer.
Add customer details and add products to create an order.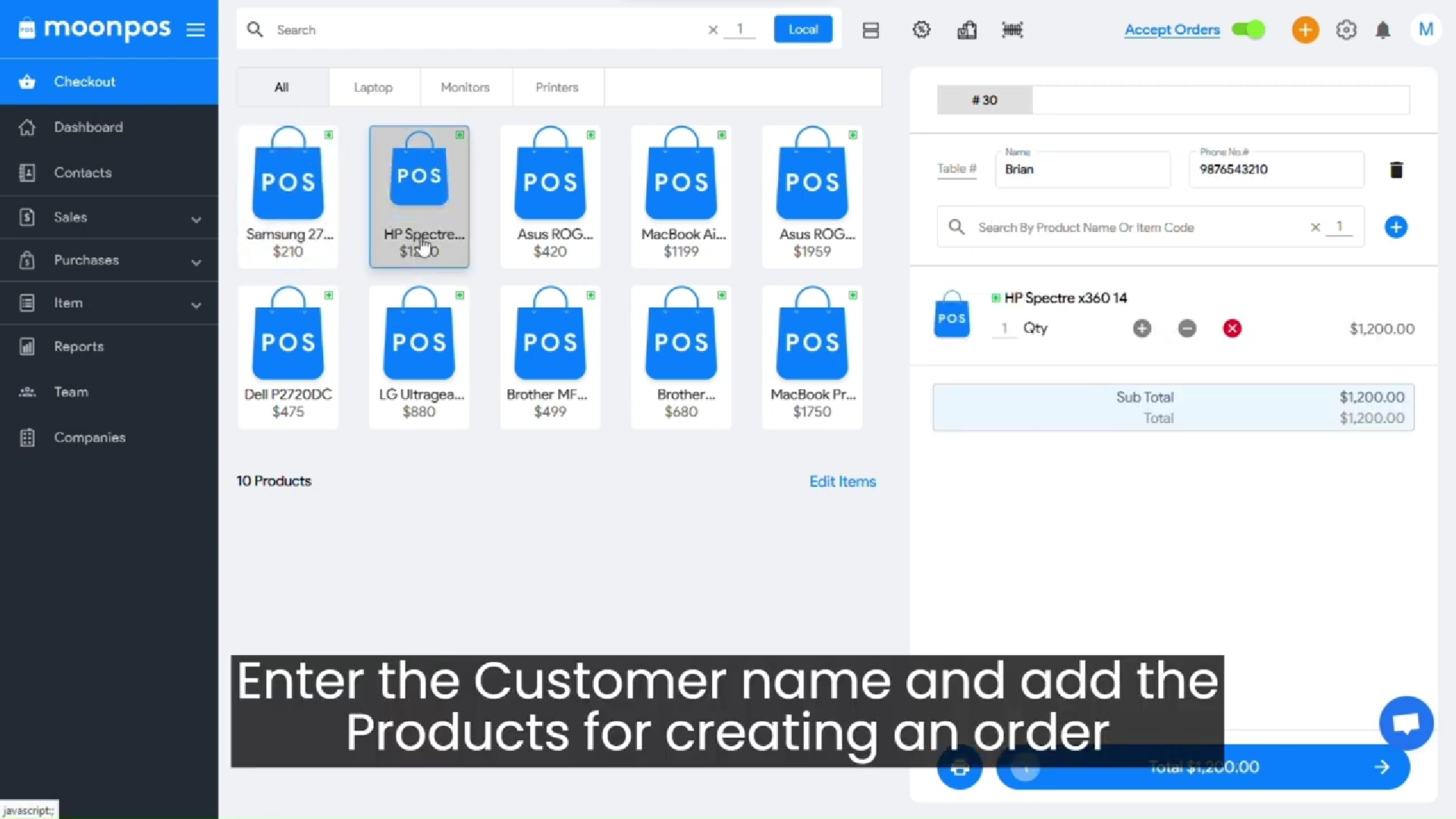 Click on discount button and select the offer.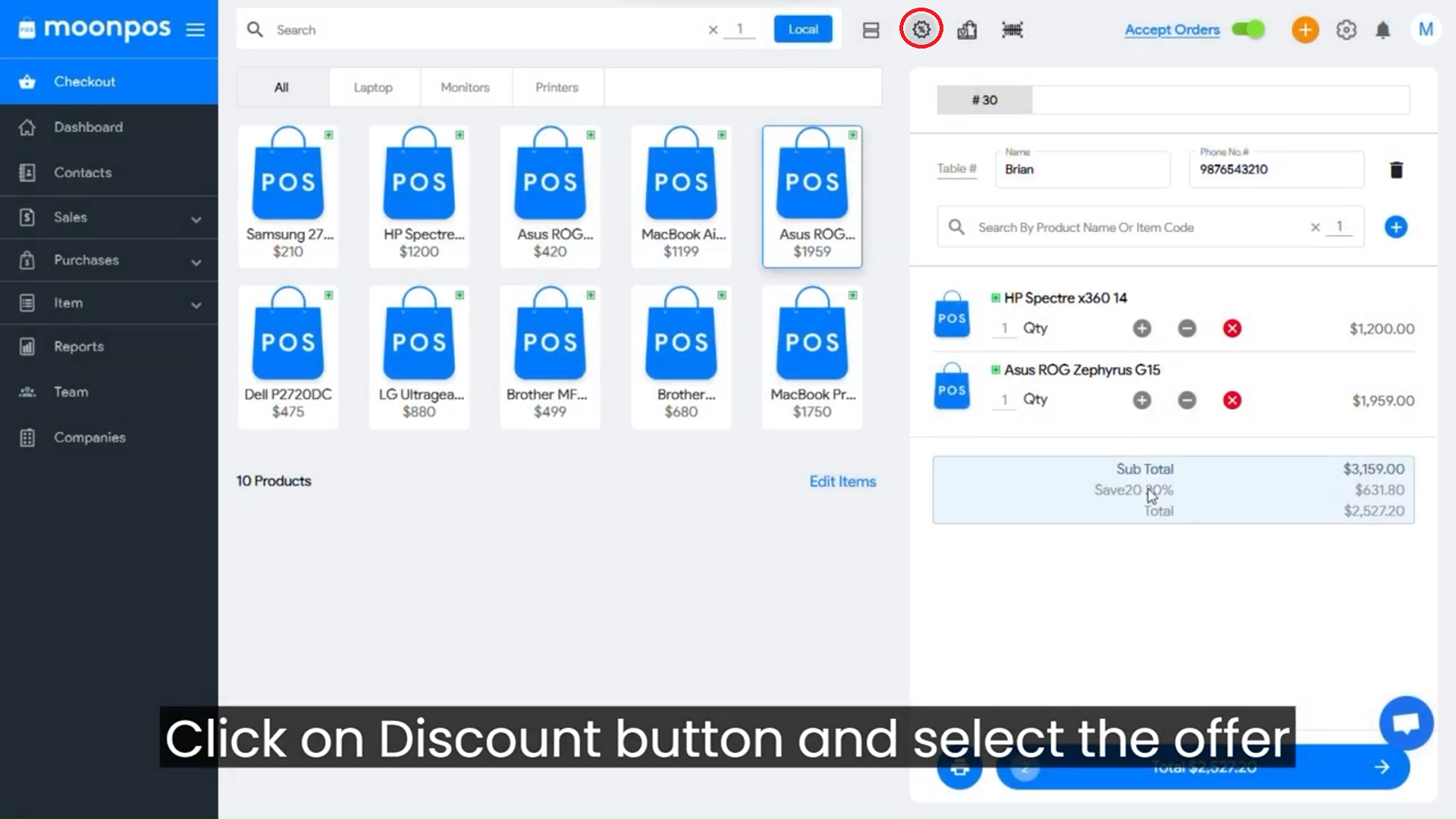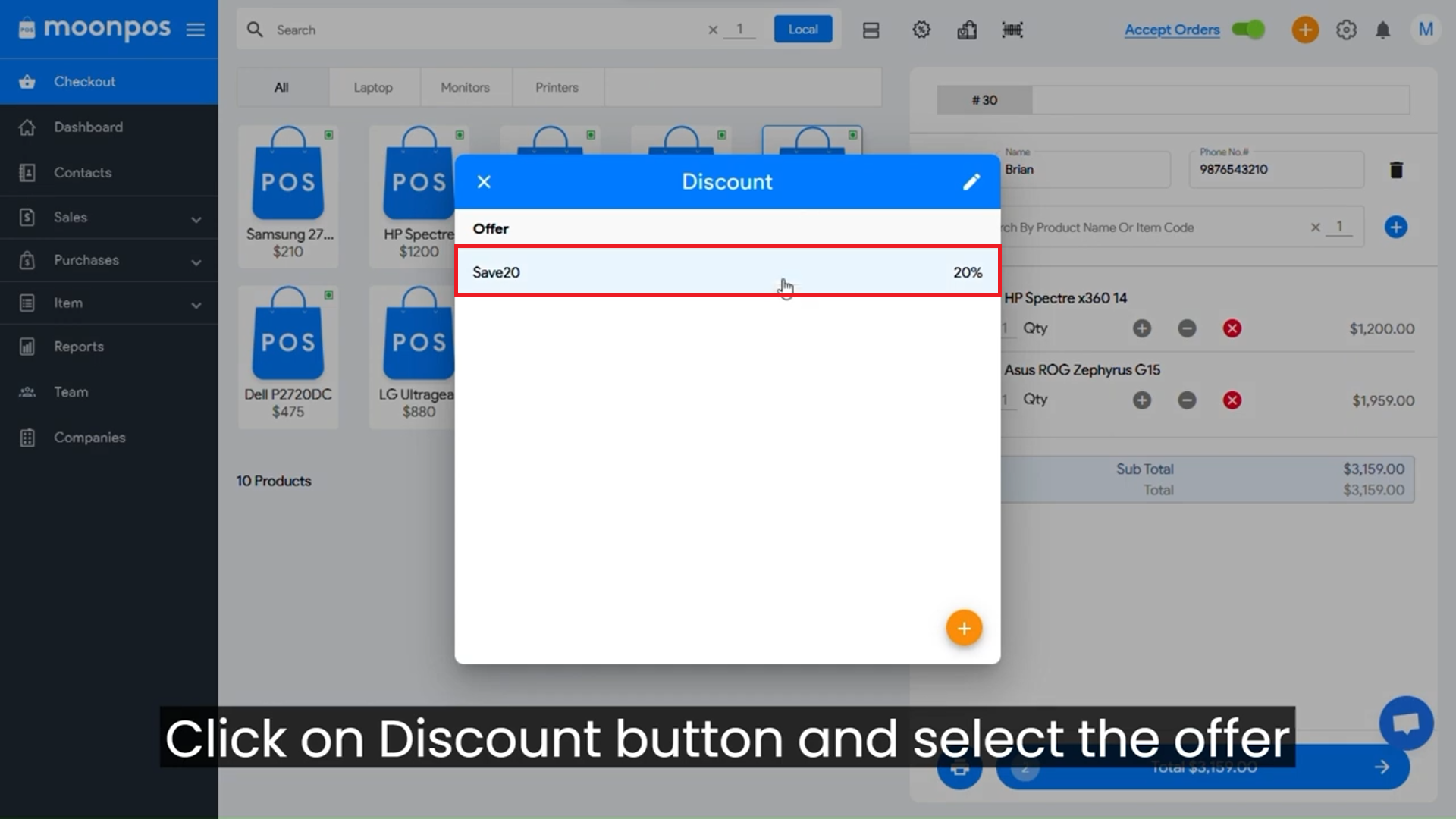 08. You can see discount has been applied successfully in order.
Feel free check the below link for a video with more details about How to Create and Use Discount Offers in Moon POS? :