A new feature has been added as an online shop in Moon POS, available in the business profile. Users are required to activate it to use it. With this option, users are able to offer their customers an online platform to order products and have them delivered. Business owners are able to allow their customers to place orders online and make payments as Online or in Cash.
Functionality:-
You can go to the Company details page and set up Online ordering. Online stores are available in two categories: Restaurant or Store. The option of Delivery and Pickup allows business owners to choose an order fulfillment for their customers. Users can give a Tagline to attract customers. Moon POS generates a Store URL that can be shared with the customers to place their order.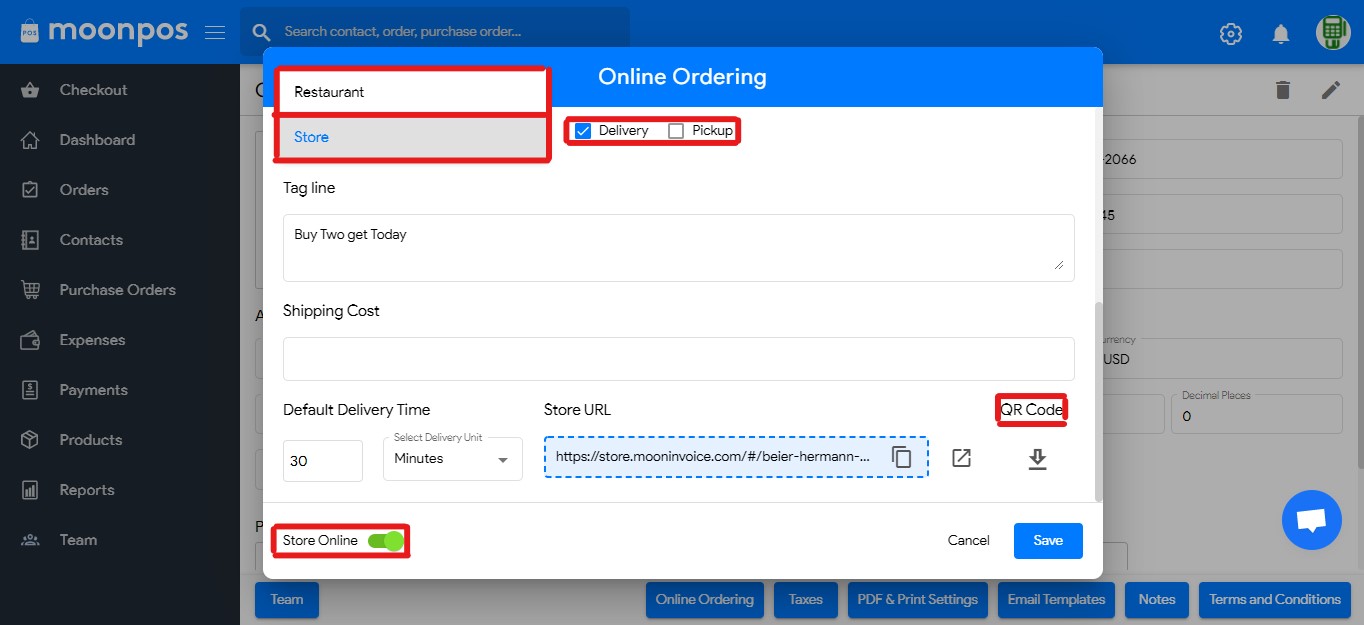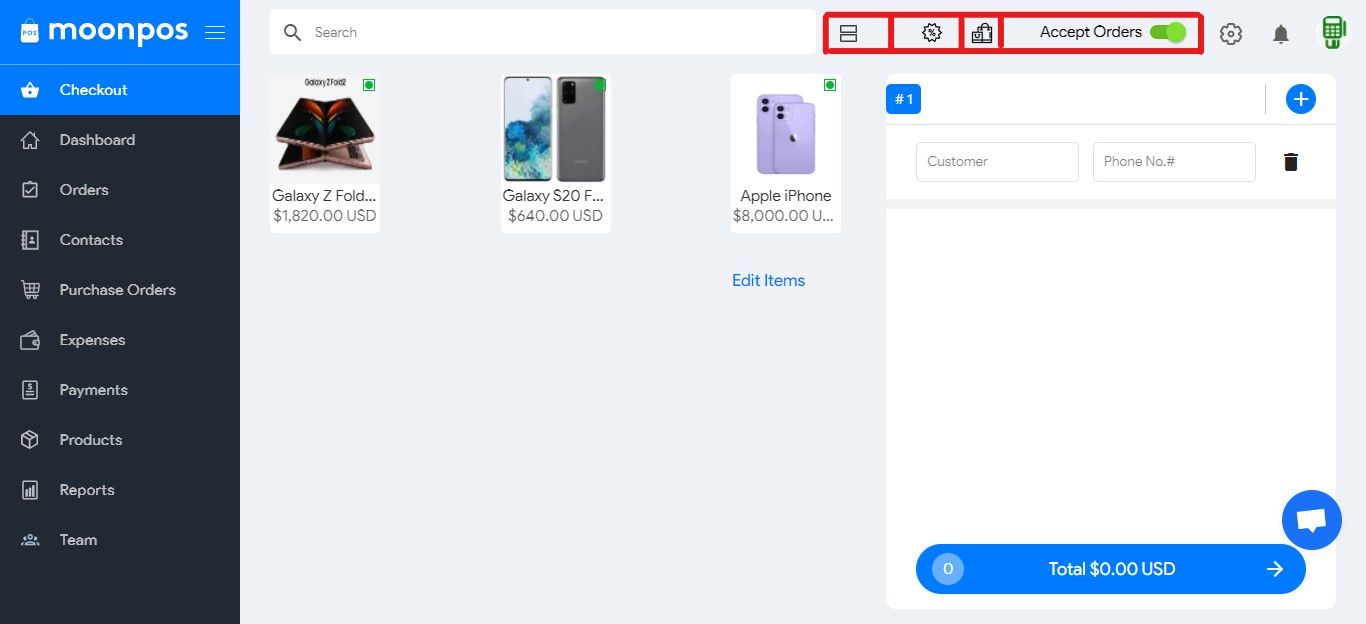 Users can choose a store or restaurant as Open or Closed with just a click. Checkout option in dashboard gives users to set Discount, Quick Sales, Sale List, and Customer Orders on that same page.
The QR Code is generated with the store URL for the online payments which is a Unique and secured method of payment.
The online store interface is attractive and simple. Where customers can sign up and view all products and can place an order right away.