The thermal printer uses printing ribbons and roll-on labels. To enable the Thermal Printing option in Moon Invoice please follow the instructions:
Click on

Settings

in the Application.

Choose Printer Settings.

You can use this function by simply enabling it, as shown in the screenshot.
The Thermal Print option can directly be enabled in PDF & Print Settings.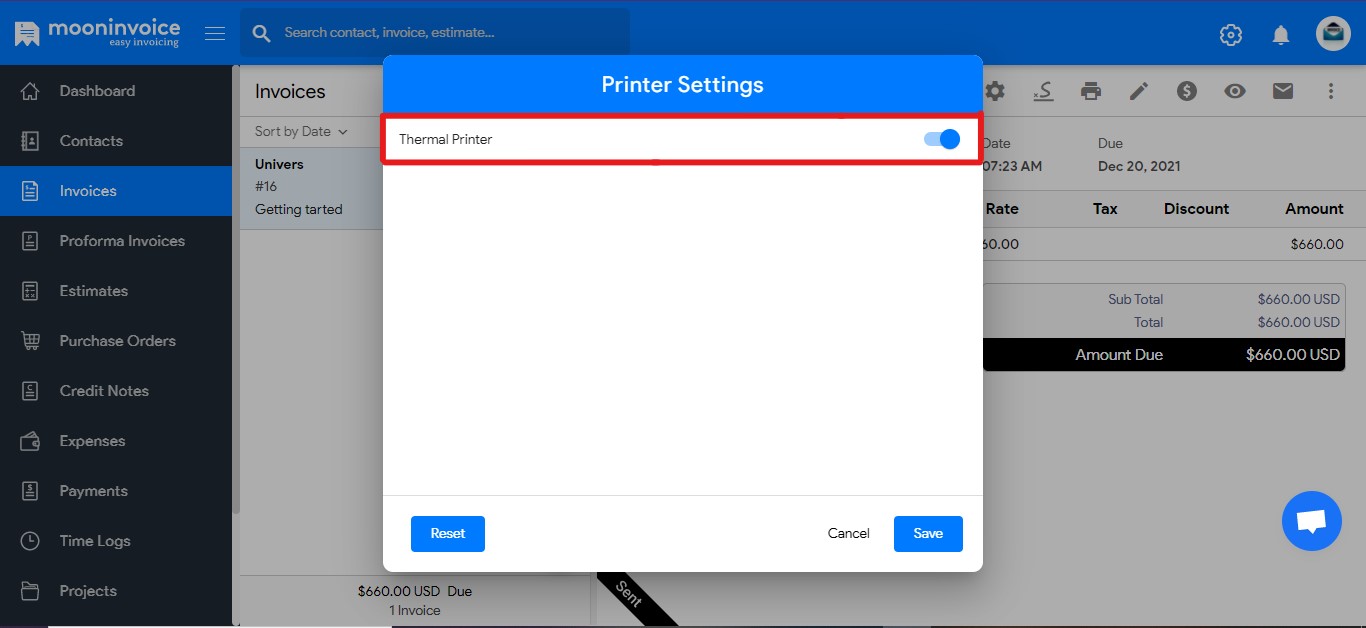 Note: - The thermal printing option is only available for Web and Android platforms will add other platforms in future upgrades.