Multiple currency options increase the reach of the user. There is no limitation to invoicing. Moon Invoice gives this freedom to its valued customers to increase the reach. When the Multi-currency option is on it will allow the user to select the required currency out of many. If the Multi-currency option is disabled it will compile all the amount in the currency of the billing company.
Multi-Currency option with enabled option: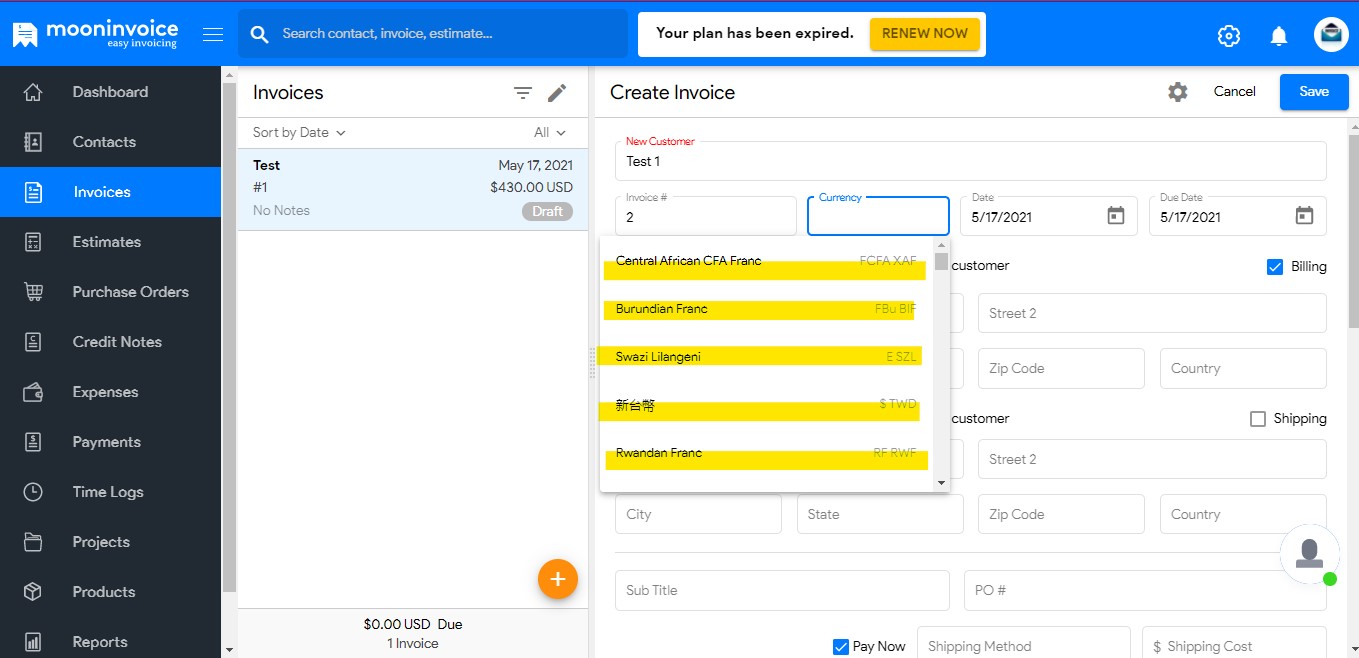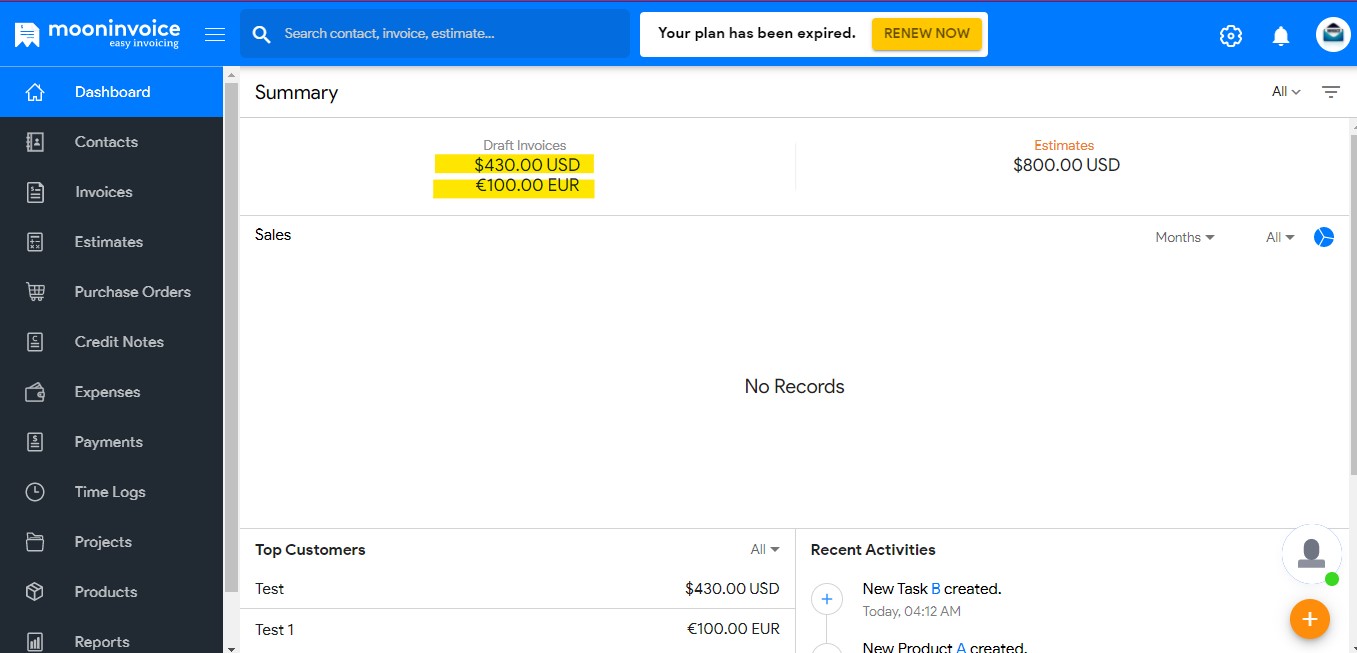 Disabled Multi-Currency Option:
If the multi-currency option is OFF, the app will convert the amount in user company currency.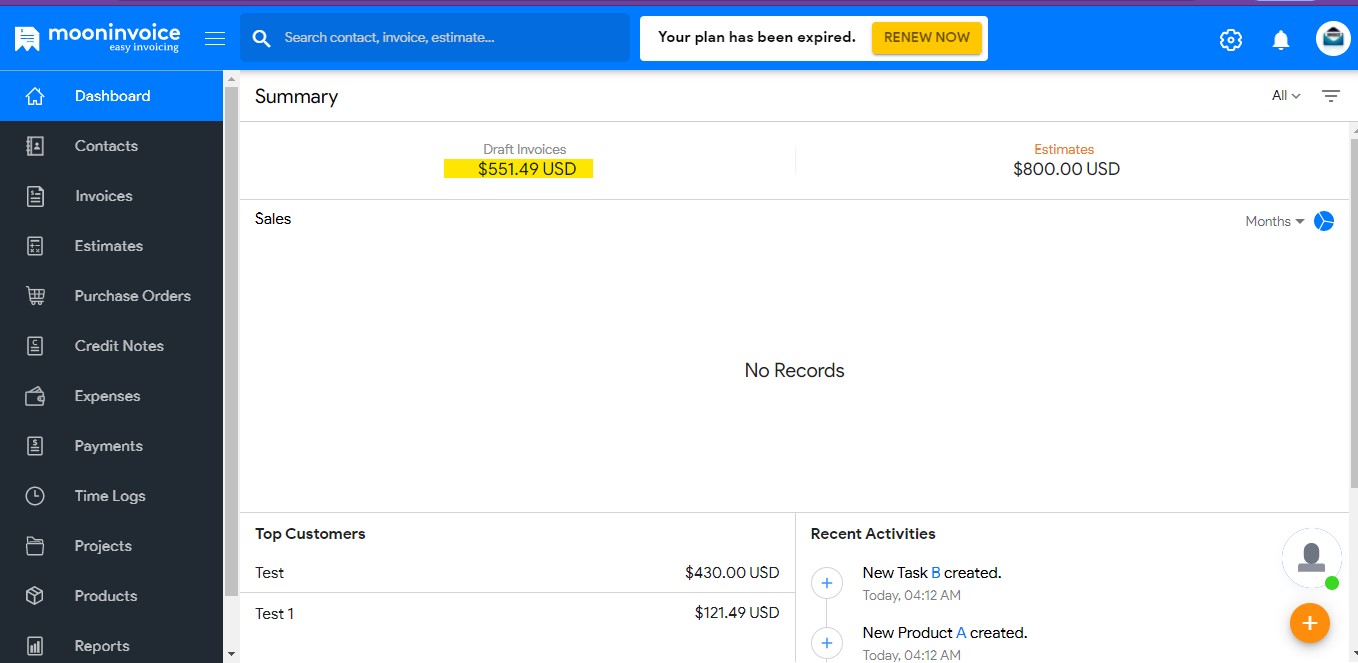 Please follow the steps to enable this feature:
Click on the settings then select App setting
Select App setting will redirect you to many options out of that select Multi-Currency.
Mark the option if you want a multi-currency option while invoicing.
Unmark the Multi-Currency option if you want the amount to be displayed in one currency.