Moon Invoice allows to add, archive, and delete any Product.
The archive option will remove the Product from the list so it can not be used any further.
The delete option will permanently remove the product from the application. If the product is already used it can not be deleted but you can archive it.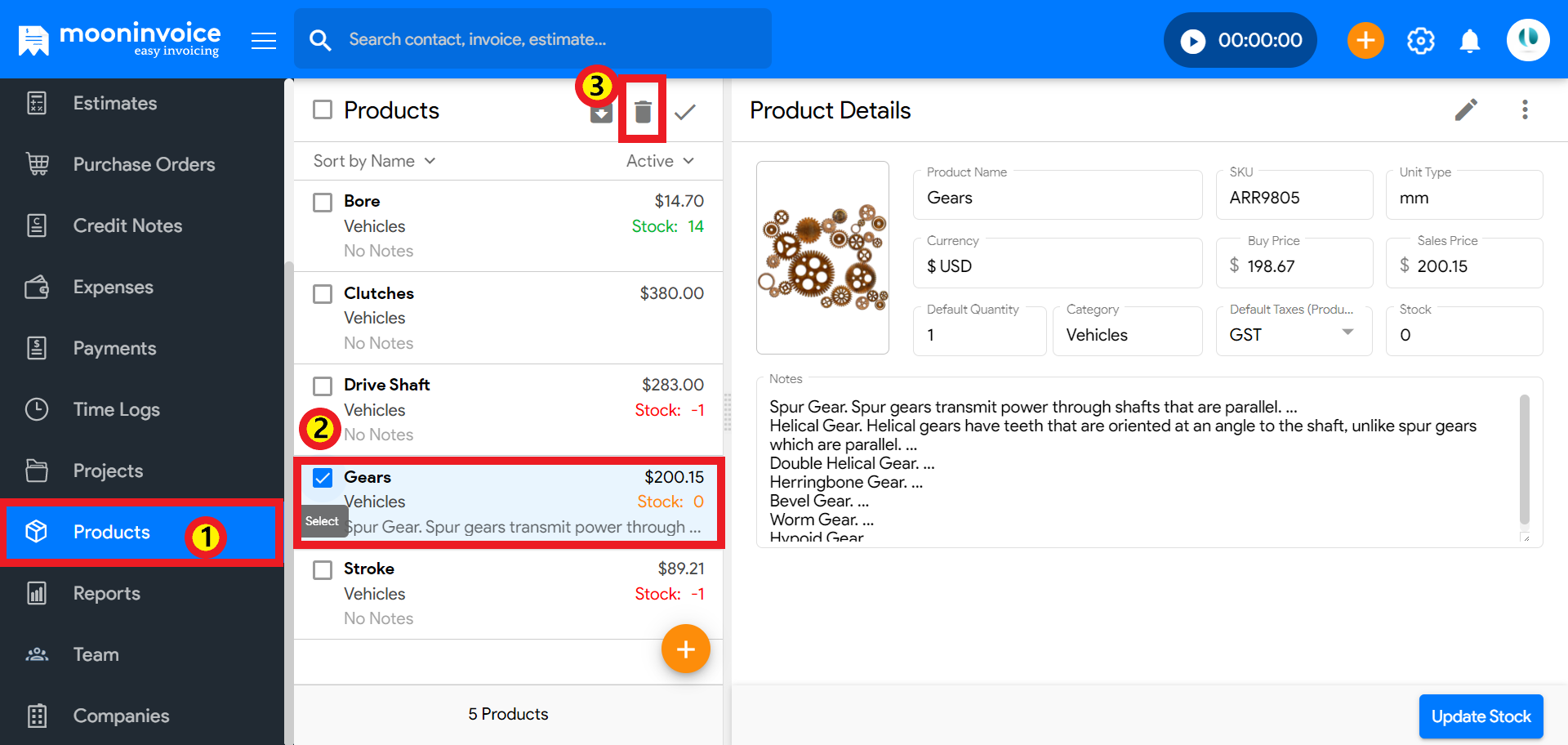 Please check the below steps to archive the products or Delete them permanently.
1. Go to the Products option in the left panel.
2. List of all Products will open. On top of it, there is an Edit option.
3. Click on the Edit option and it will give you the option to delete or Archive the Product.