Web Application
Users can Check, Upgrade or downgrade their subscription from the Moon Invoice application and website. To check the details please follow the below steps;
Go to Moon Invoice Application click on the company logo at the right top corner.
Click on My Account at the bottom.
A pop-up will open in which all details like Subscription details, platform, and the Moon ID will be displayed.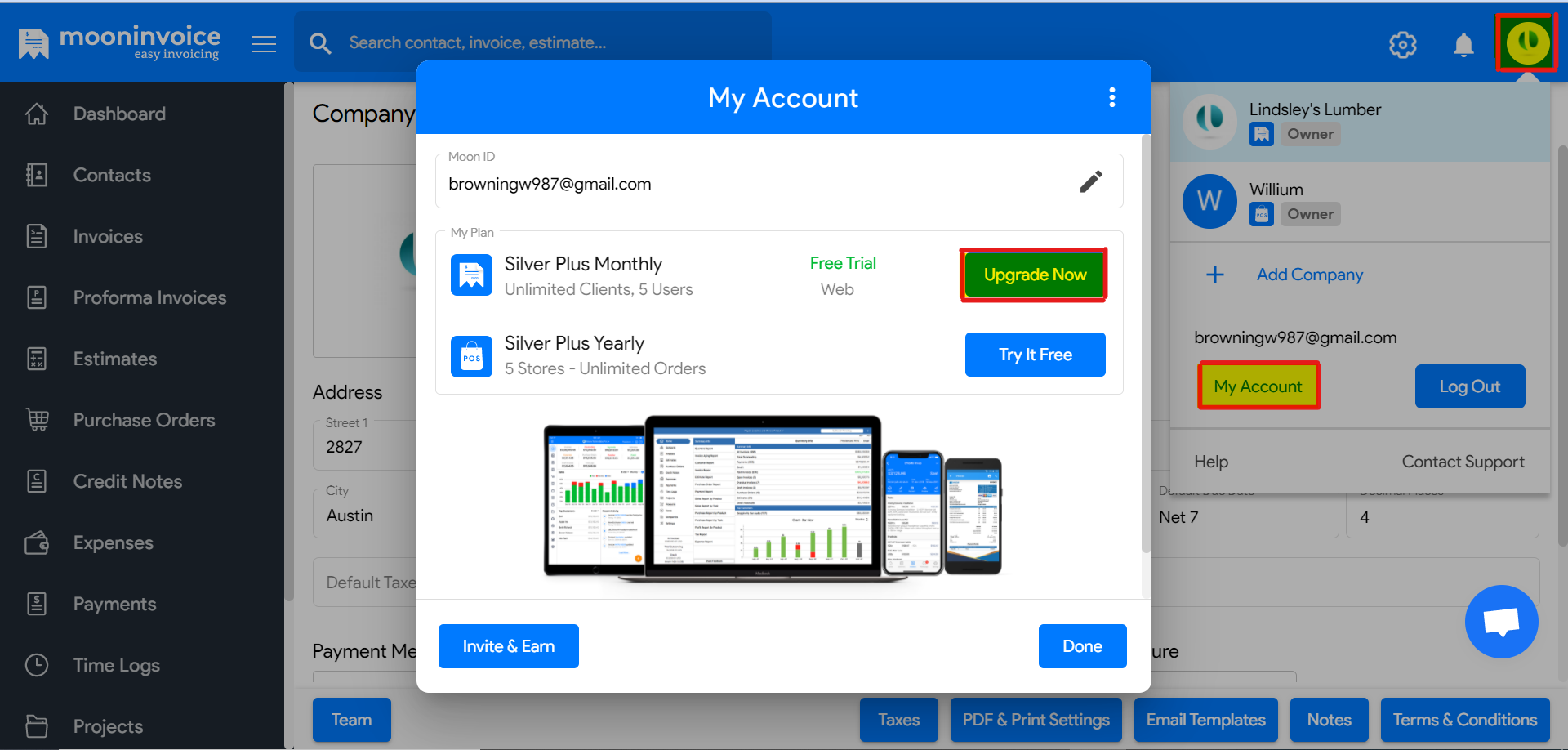 Windows Application
On the Windows, Moon Invoice Application users can check or renew their subscription by following the below steps.
Go to settings at the bottom of the left panel of Application.
Click on the plan in settings to renew or upgrade.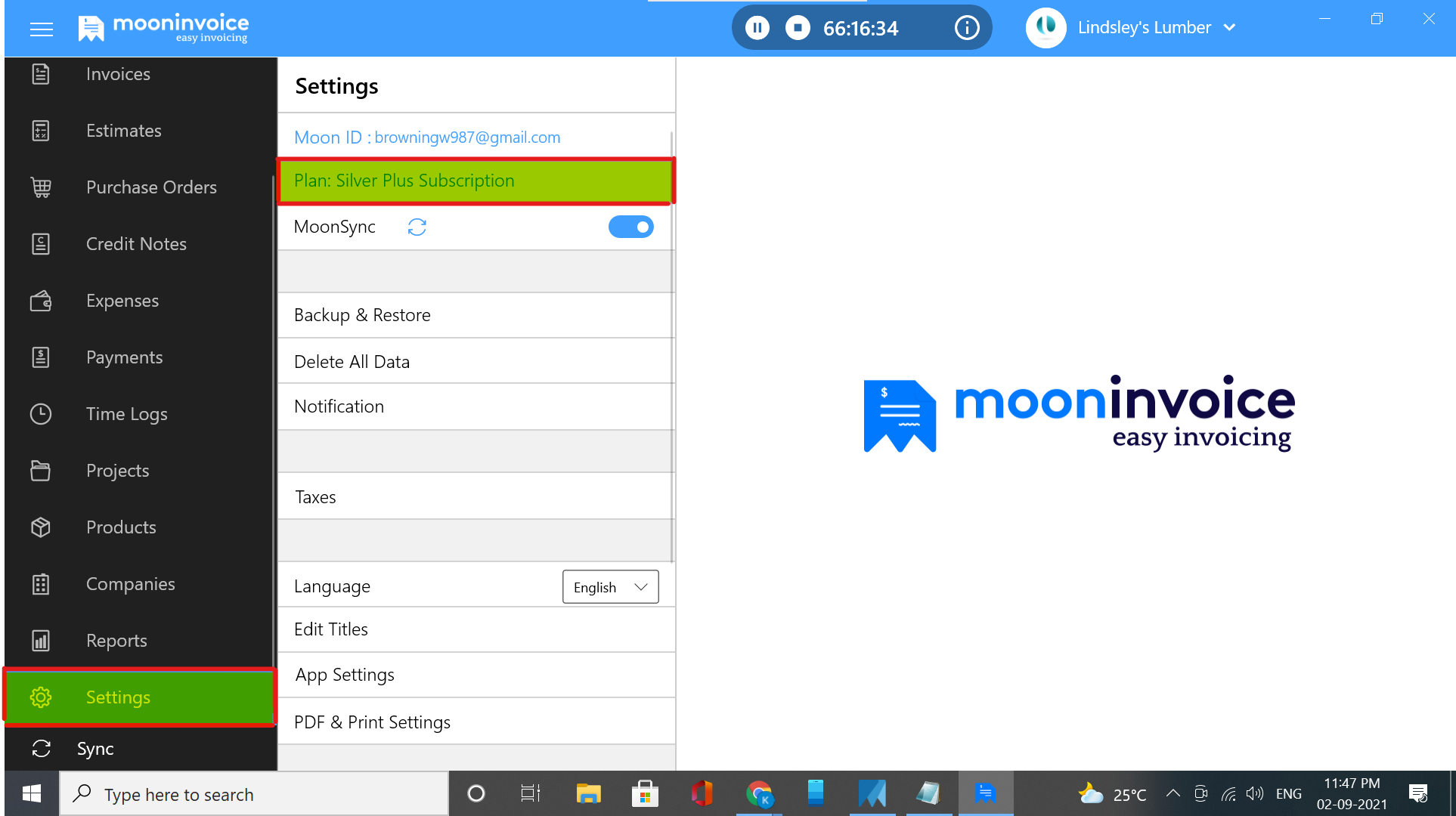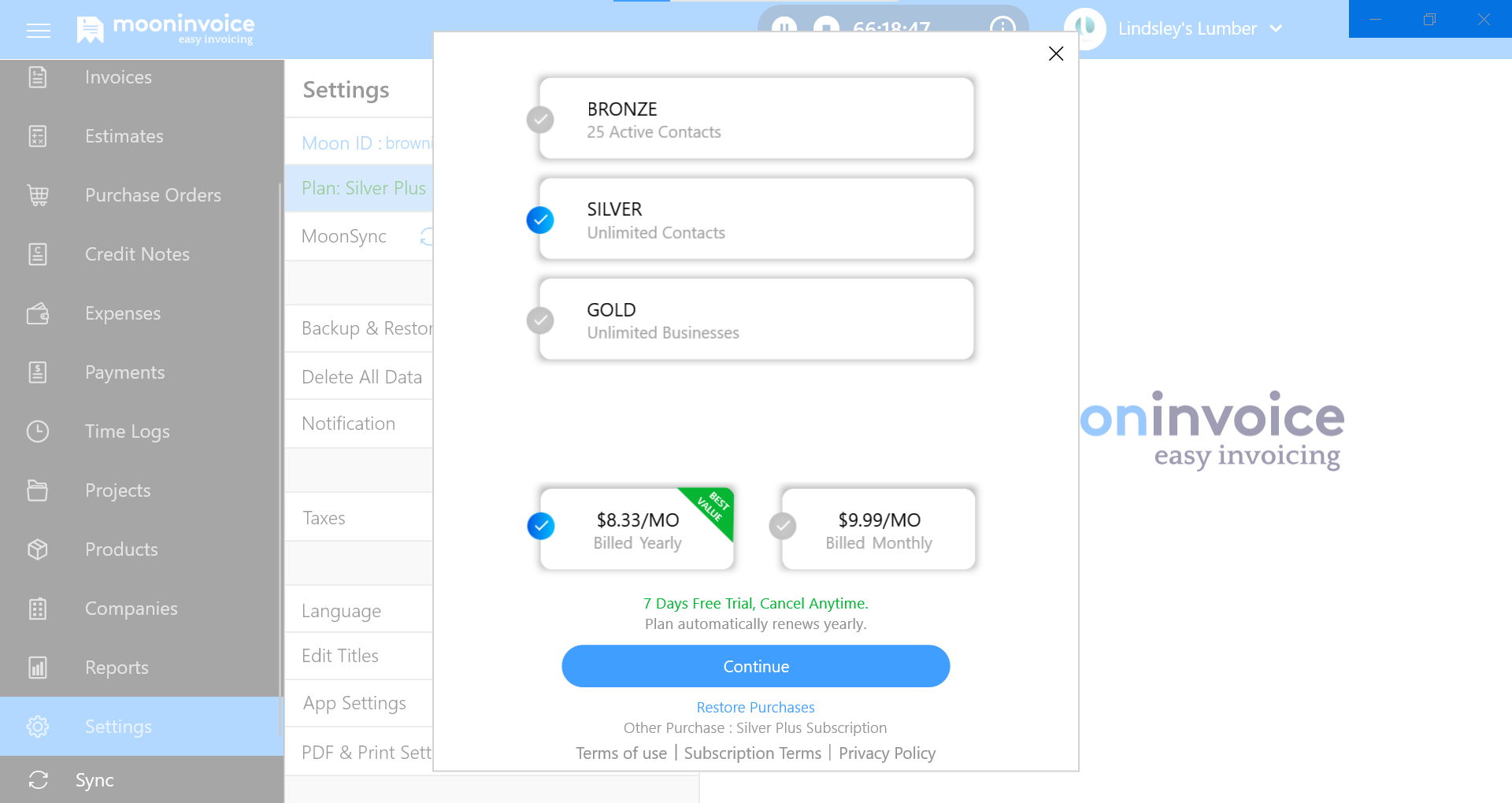 Android Application
In the Android Application, users can check their Plan, Renew their Plan from settings. Please follow the below steps to renew or upgrade your Plan;
Click on Settings in the application.
At the top users can check their Plan or can upgrade it to higher by just clicking on the Plan.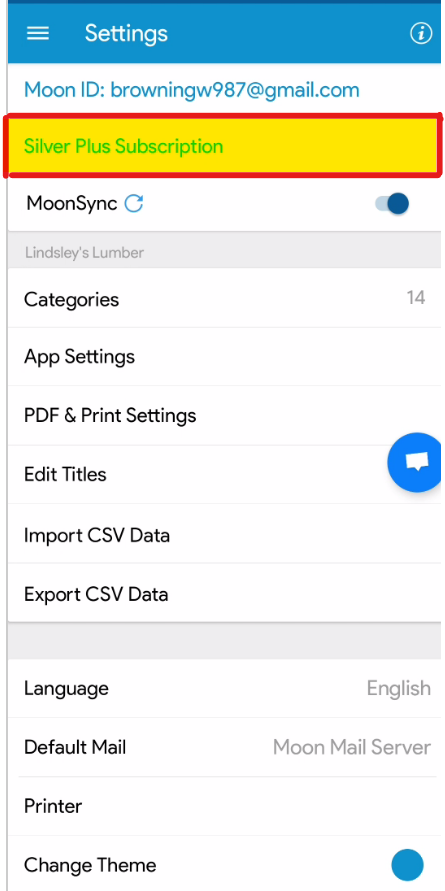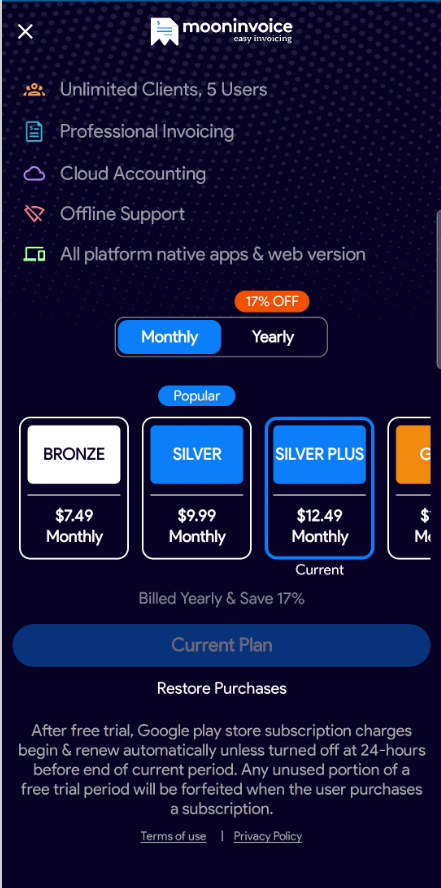 iOS & macOS Application
To upgrade their plan users first need to check if it is purchased from the same platform, if not then need to stop the subscription from other platforms and then purchase the desired plan.
Please following steps to upgrade or renew the plan;
Go to Settings > Click On Plan Text > User will show a plan list with the current plan.

Select the appropriate plan and proceed with the purchase.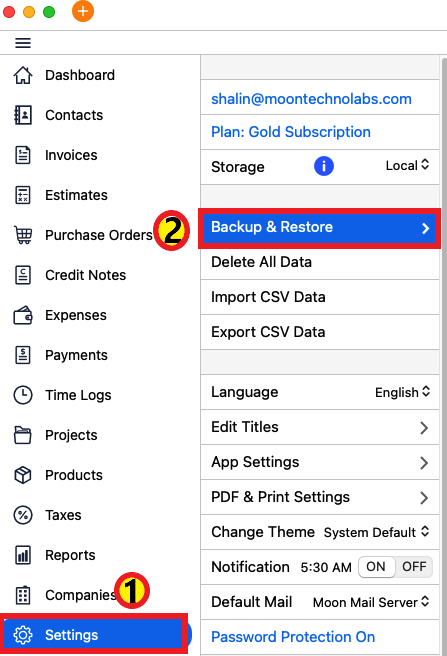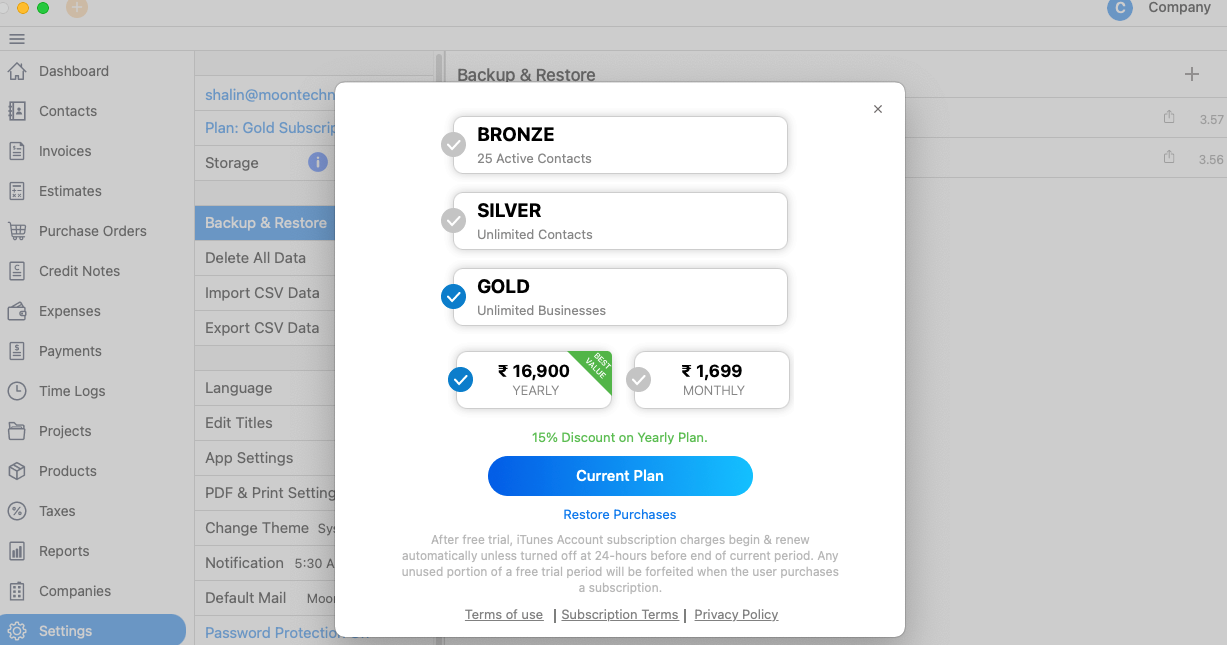 Link to know about the settlement calculation of the upgrade and downgrade of subscription.